LAYHER® — ALLROUND SCAFFOLDING SYSTEM – THE ORIGINAL
Layher is the world's leading manufacturer of scaffolding and temporary works solutions. We supply equipment to the residential, commercial, industrial, infrastructure and event industries.
Layher the innovator
Firstly, Layher goes to considerable effort to develop products that are lighter, faster and stronger. Ultimately this saves your business time and money. Likewise, Layher sets the standard for innovation and excellence.
In an increasingly quality and cost-conscious market, we strive to develop and advance scaffolding technology. This ensures we offer the most competitive product and service portfolio available today.
Whether you are a first-time Layher investor or a loyal Layher user, the service offered through Layher's technical team holds the reputation for being the best on the market.
Quality and safety assured
Layher products are made in Germany by Layher. With Layher products you can expect a substantially longer working life and higher resale value. So, should the time finally come when you may consider selling your business, you can be confident you will secure an excellent return on your investment.
Layher also offers a full range of optional safety components and tools, making our systems the safest solutions on the market today.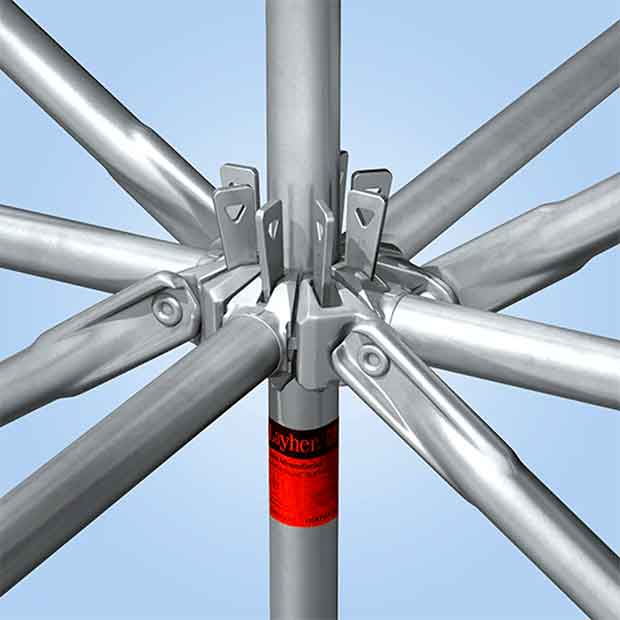 ---
Scaffold Projects using Layher Scaffolding
Commercial Sense

River City Access secured the contract to provide perimeter scaffolding and loading bays for this new-build commercial project. At first glance, the task may appear to be straightforward. However, when taking account of the ever-changing angles in the plan geometry, the challenges become clear. Safe and efficient Relying upon the range and versatility of their […]

Read more
---
Contact us now to start your partnership with Layher.
---
LIGHTER. FASTER. STRONGER. LAYHER