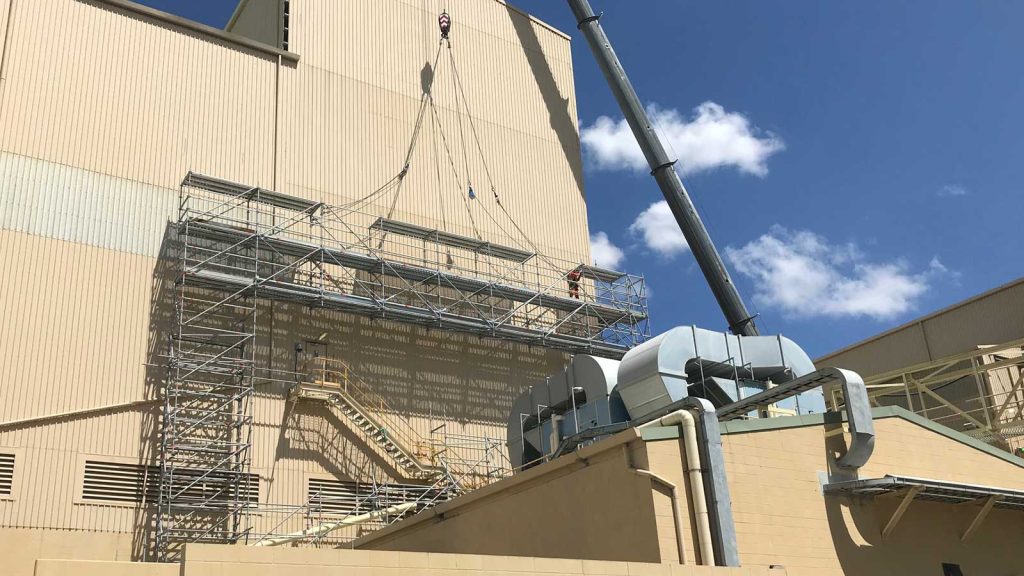 Allround FW System

Limitless truss possibilities
Seamless integration with Allround structures
Wider spans and high load-capacity
Strong and reliable
Easy to handle and build
---
Limitless truss possibilities
Layher's Allround FrameWork (FW) System, is an innovative truss system. High-strength steel grades and unique frame design allow for a variety of applications including;
Support beams
Bridging structures
Birdcage scaffolding
Cantilever scaffolds
Wide-span roofs up to 50m
---
Seamless integration with Allround and Keder structures
The Allround FW System seamlessly integrates with the Allround Scaffolding system's family of components. Both systems use the same component dimensions and easy-to-use wedge head connection mechanism. Interconnecting the two systems to make Allround support towers, façades, walkways and/or suspended platforms, is a quick and intuitive process.
In addition, Layher's Keder Roof parts can be combined with the Allround FW System to provide temporary roof spans considerably larger than ever before.
---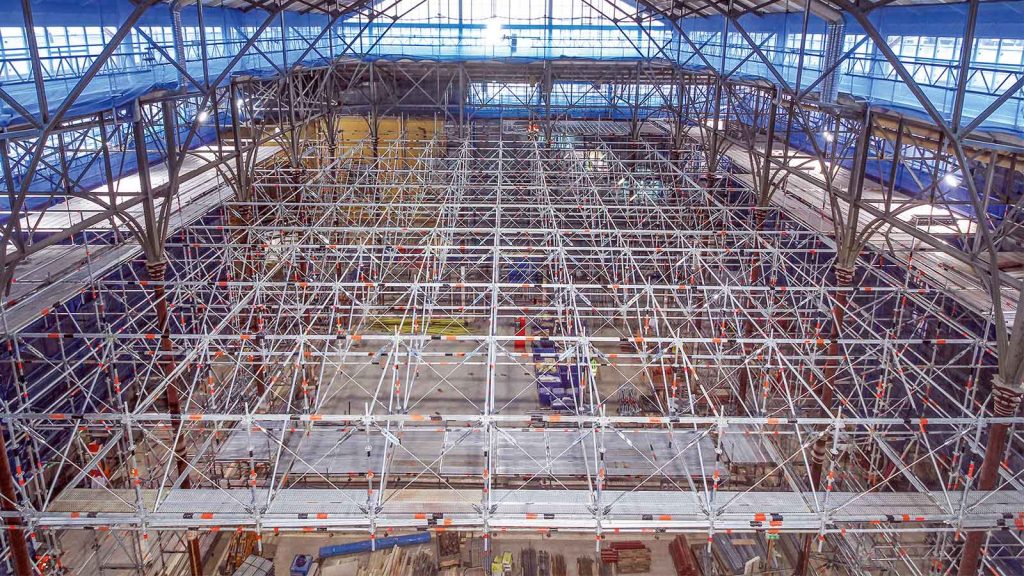 Wider spans and high-capacity
Layher offers users 'More Possibilities' for bridging applications with its extensive product range. The Allround FW System was designed to achieve spans and loads greater than using Allround in isolation. This is achieved by using components that are lighter, easier to handle and more versatile than the Allround Bridging System. The diagram below provides a comparison based on a Uniformly Distributed Load (UDL) of 2kN/m².
---
Easy to handle and build
The Allround FW System comprises just three new components: a vertical post, a top/bottom chord, and an adjustable diagonal tensioning rod. These components combine to create a wide range of truss configurations.
With individual components weighing no more than 17.4kg the Allround FW System parts are easy to handle during assembly and dismantling.
The system also offers multiple build methodology options, including; assembling on the ground and craning, or employing a cantilever erection sequence.
---
Contact us now to start your partnership with Layher.
---
LIGHTER. FASTER. STRONGER. LAYHER