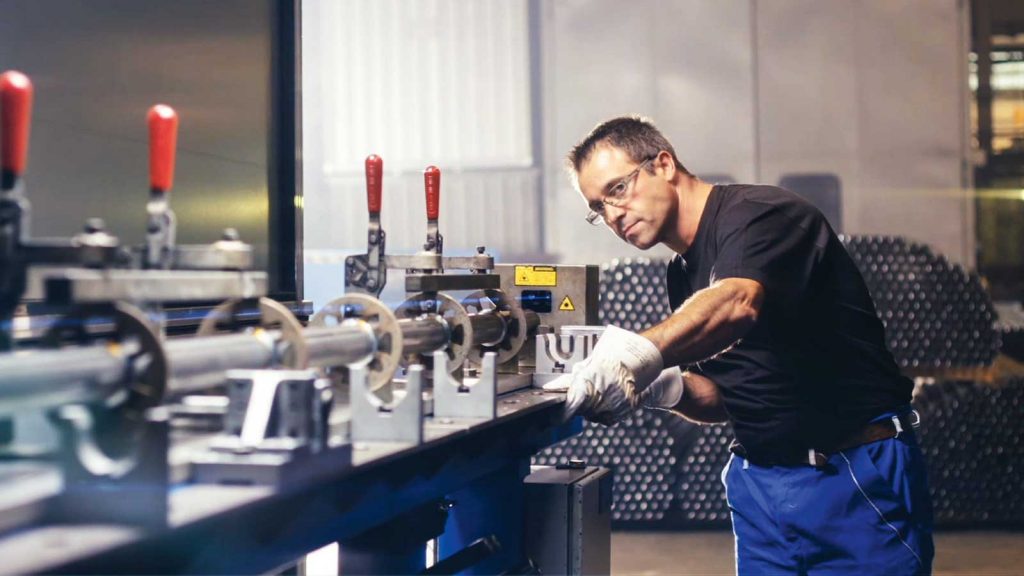 Why choose Layher scaffolding?

Productivity
Cost of ownership
Pushing boundaries
First for service
Safety assured
Culture of quality
Industry leaders
The name you can trust
---
Productivity
One of the main benefits of choosing Layher systems is productivity.
Weight saving Layher goes to considerable effort to achieve reductions in the weight of its scaffolding systems. In the case of Layher's Allround Lightweight (steel) scaffolding system, weight savings can be greater than 40% when compared to alternative systems in the market.
Reduced number of components Through its commitment to R&D, Layher has achieved reductions in the number of components required to assemble scaffolding structures. Examples include reductions in the number of decks, ledgers and braces.
Manufacturing tolerances Layher products are manufactured to very tight tolerances. Consequently Layher product users do not suffer from delays associated with the poor fit of components – or components that are simply defective. Layher takes great pride in manufacturing to extremely high quality standards that are central to the group's philosophy.
---
Total cost of ownership
Layher's pioneering spirit and precision engineering offers you world-leading quality which means you can expect a greater return on your investment.
With Layher products you can expect a substantially longer working life and higher resale value when the time finally comes to sell your business or decommission your Layher scaffolding solution.
---
Pushing boundaries
Layher sets the standard for scaffolding innovation and excellence. In an increasingly quality and cost-conscious market, our drive to develop and advance scaffolding technology ensures we offer the most competitive product and service portfolio available today.
It's just one of the reasons we're the first choice for scaffolding professionals around the world. Yet we're local too, and can bring international experience and technical expertise to bear on the unique challenges facing New Zealand building and construction professionals.
---
First for service
Layher is more than simply a provider of world-leading scaffolding systems. True, we're the world's largest scaffolding manufacturer, but when you deal with Layher, you're dealing with experienced Kiwis who know and understand your business.
From the largest commercial development to the smallest residential renovation, we can provide a solution scaled to meet your specific requirements. Add Layher's training, design and engineering support services, as well as the largest stock holding in the country, and you have the foundations of a partnership that goes well beyond conventional supplier relationships.
---
Safety assured
All Layher scaffolding solutions meet stringent safety requirements, both internationally and here in Australia. Our products undergo stringent European testing regimes and fully comply with the latest health and safety requirements set out in AS/NZS 1576 series for scaffolding, and General Guide for Scaffolds and Scaffolding Work in Australia.
Layher also offers a full range of optional safety components and tools, making our scaffolding systems the safest solutions on the market.
---
Industry leaders
Layher sets the standard for scaffolding in Australia – literally. Our experts are frequently called upon to contribute to the constantly evolving Australian and New Zealand standards for scaffolding. It's a responsibility we take very seriously.
Don't be left playing catch up with your scaffolding investment. Specify Layher to be certain you're at the forefront of technology designed to not only meet unforeseen challenges, but comply with tomorrow's legislative environment.
---
The name you can trust
There's a reason Layher is the most trusted name in scaffolding. We've been producing solutions for the residential, construction, infrastructure, mining, petrochemical and event industries for more than 70 years.
That kind of longevity doesn't happen by accident in business. With the solutions you need and the brands you can rely on, the choice is easy. Layher – it's the only name you can trust.
---
Contact us now to start your partnership with Layher.
---
LIGHTER. FASTER. STRONGER. LAYHER