About Layher

Layher in Australia.
Partners in success.
First for safety.
Precision and innovation.
Global presence.
---
Layher in Australia
Layher Australia stocks a broad range of scaffolding systems and accessories, and employs a team of experienced professionals who understand your business and have the know-how to provide you with comprehensive local support.
Whether you're looking for design support, advice for an upcoming project or you need reliable equipment supply, our fully stocked Brisbane, Melbourne, Perth and Sydney service centres can help you fulfill any project big or small, simple or complex, even on the tightest deadline.
---
Partners in success
As the world's largest scaffolding manufacturer, Layher is the leading supplier of high-quality scaffolding solutions in Australia. We do it so well, in fact, you will be forgiven for thinking that's all we do. That's certainly part of it, but there is so much more.
At Layher, we prefer to think of ourselves as your scaffolding partner. No matter how small or large your project, when you choose Layher you're tapping into the most advanced scaffolding design and engineering resource in the world. With best-in-class engineering advice, design services and delivery capability, you have access to the knowledge, expertise and infrastructure you need to make your project a success, right when you need it most.
---
First for safety
Our commitment to safety starts with manufacturing processes and runs through every project to compliance with appropriate standards. Layher's focus on safety includes:
Safety support that evolves in line with new regulations, equipment and project requirements.
Full involvement in Australian Standards committees.
Optimised manufacturing methods – from material specification to continually scrutinised fabrication methods.
Independent certification including DIN ISO 9001.
Full stamping and date coding for effective traceability.
Parts that incorporate in-built, safe connection mechanisms.
Designs that minimise the number of components needed on site.
Lightweight design to simplify materials handling and erection.
Choice of purpose-designed components to optimise performance.
Guidance on installation to optimise safe erection procedures.
Experience in working with many of the country's leading scaffolding contractors who use Layher equipment.
Familiarity, installation and engineering training.
Product installation videos.
---
Precision and innovation
Made only in Germany, Layher scaffolding systems are precision manufactured to the most exacting standards in the industry.
Cross-system compatibility, ease of assembly, and design innovation have earned Layher a reputation for supplying the safest and most reliable scaffolding solutions on the market. It's an enviable position we've earned through decades of forward-thinking engineering, attention to detail, and a focus on our customers' needs.
When combined with a level of customer service unequalled in the industry, Layher products and services in scaffolding technology have come to set the standard for performance and reliability in modern scaffolding.
---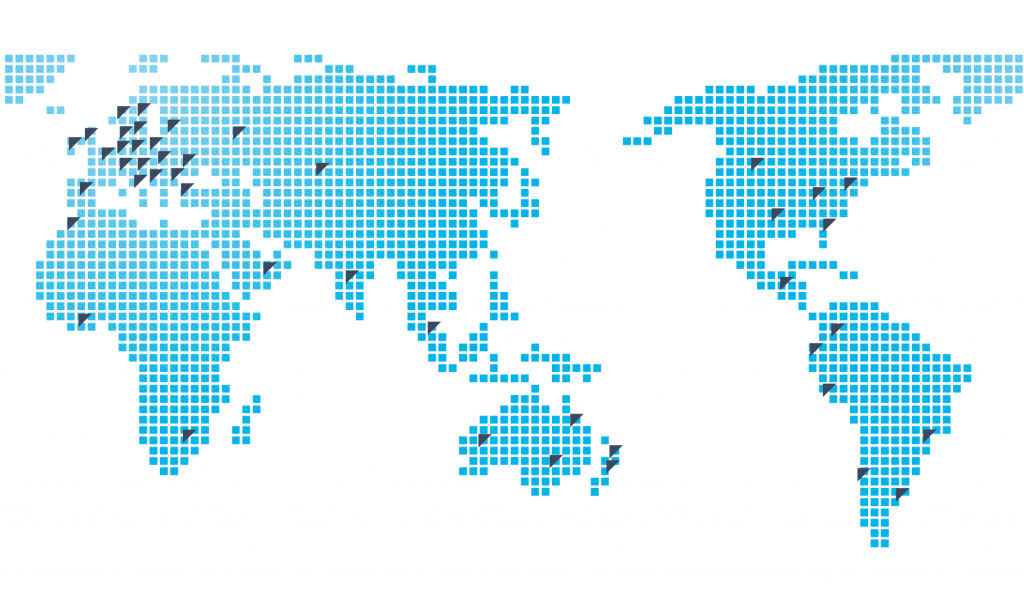 Global presence
The Layher name has always embodied innovation, quality and reliability.
What began in Germany in 1945 with the pioneering spirit of company founder Wilhelm Layher, has evolved into a truly global presence operating in over 40 countries, with 1,900+ employees and offices in more than 140 locations around the globe, including branches in Brisbane, Sydney, Melbourne and Perth.
Layher is the world's leading designer, manufacturer and distributor of scaffolding and temporary access solutions. The Layher brand is trusted worldwide by the construction, energy and manufacturing industries to provide a wide range of residential, commercial, infrastructure, industrial and event applications.
Headquarters
Wilhelm Layher GmbH & Co. KG
Ochsenbacher Str. 56
74363 Güglingen-Eibensbach
Germany
www.layher.com
---
Contact us now to start your partnership with Layher.
---
LIGHTER. FASTER. STRONGER. LAYHER