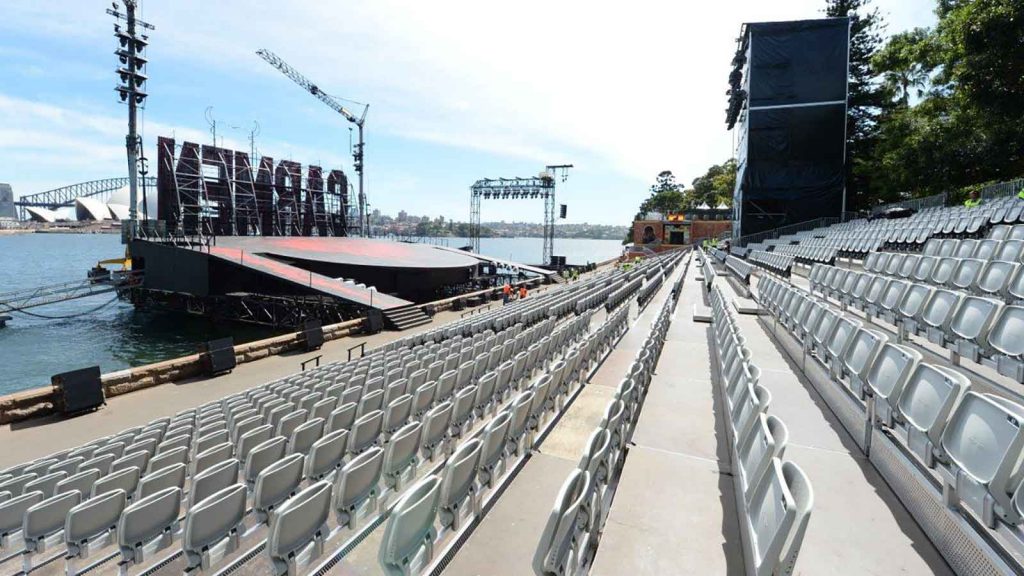 Event Systems

Obstruction-free stages.
Grandstands.
Lighting and stair towers.
Unbeatable fast erection and dismantle times.
Best quality and more safety.
Compatible with Allround Scaffolding.
Limitless options.
---
Stages, grandstands, lighting and stair towers
Layher's Event Systems offer a comprehensive performance and event management solution.
The Event System's range of stages, grandstands, lighting tower and access options provides a highly configurable and scalable solution for any size of event, from a small production to full staging and grandstand seating for a major international attraction.
---
Unbeatable fast erection and dismantle times
The Event System's grandstand solutions are not only comfortable for the user, they're strong, lightweight, rapid to assemble and disassemble, and easy to reconfigure at short notice. They also offer an exceptional service life, making the Layher Event system an unbeatable investment for your eventing and performance needs.
---
Best quality and more safety
All staging and platform components are fully weatherproof and built to last. They are manufactured from aluminium, hot-dip-galvanised steel, or coated plywood panel construction, making them equally suited to indoor and outdoor applications.
---
Limitless options
The flexibility of the Event System offers an almost infinite array of possibilities. With a multitude of compatible and interchangeable stage, seating and support options, you can expand and configure the system to meet the most demanding performance requirements. The only limit is your imagination.
The Event System is fully compatible with the Allround Scaffolding system. A Layher Allround sub-structure provides the quality, strength and reliability that underpins the Event System, as well as the degree of security and trust your customers expect from a top-tier event solution.
For outdoor and open-air applications, you can extend the Event System with a variety of roofing and weather protection solutions, including the Protect, Keder Roof and Steel Cassette Roof Systems. Larger events can take advantage of Layher's range of public access stairways, lighting and sound towers, all incorporating integrated safety features.
The Event System offers a complete solution that scales to all your performance and event applications.
---
Contact us now to start your partnership with Layher.
---
LIGHTER. FASTER. STRONGER. LAYHER