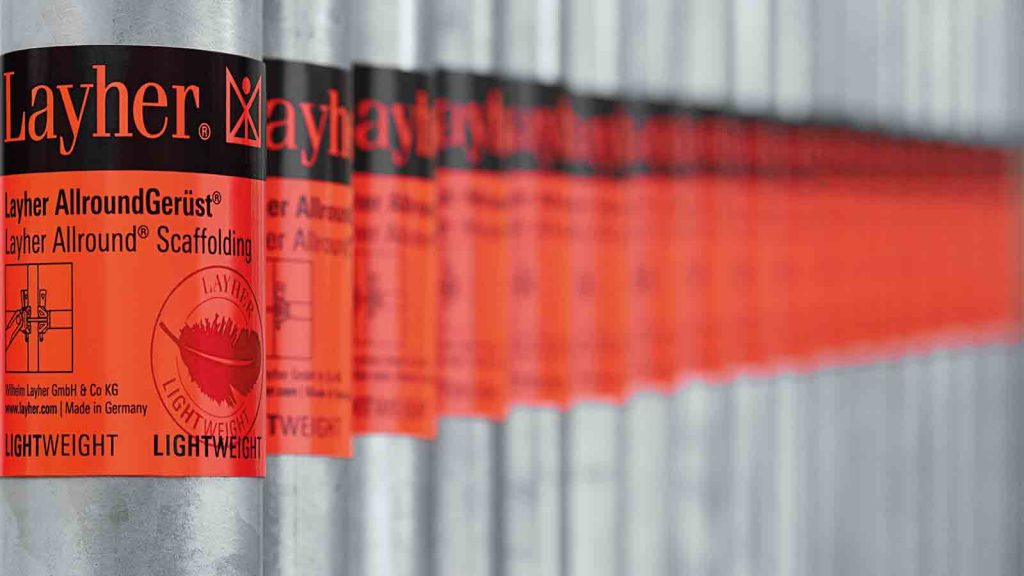 Total cost of ownership

Maximise profitability
Reduced handling costs
Extend your service offering
---
Maximise profitability
Investing in Layher's world-leading quality products means you can expect greater return on investment. With faster assembly, dismantling, plus greater transport and on-site efficiency, you certainly won't be disappointed. It's the kind of competitive edge that businesses dream about.
Not only that, you can always expect an exceptional working life and high resale value for your investment should you ever contemplate the sale of your business.
---
Reduced handling costs
Maximising profits isn't just about the initial scaffold purchase, it's about total cost of ownership. Most scaffolding businesses spend around 80 per cent of their operating costs on labour and transport. E.g. assembling and dismantling scaffolding, loading trucks, driving between yard and site, and carrying scaffold parts on site. Efficiency gains provided by Layher products offer the scope for big positive impacts on your margins.
The lighter weight and efficient transportation of Layher's scaffolding solutions translates to faster, safer and more cost-efficient component handling. Layher scaffolding systems are rapid to assemble and dismantle, and more economical to transport, which means less downtime and greater returns for your business.
---
Extend your service offering
Layher's modular scaffolding solutions offer you a unique opportunity to give your business a competitive edge and enhance your return on investment. They're also designed with versatility and expansion in mind. By adding components to your core stock of Layher Allround, you can expand your customer service offering. E.g. propping, bridges, temporary roofs, suspended scaffolds, mobile or crane solutions, stages, public access, grandstands and hoists. The list goes on!
In other words, as your business grows, your scaffolding service offering can grow with you.
---
Contact us now to start your partnership with Layher.
---
LIGHTER. FASTER. STRONGER. LAYHER