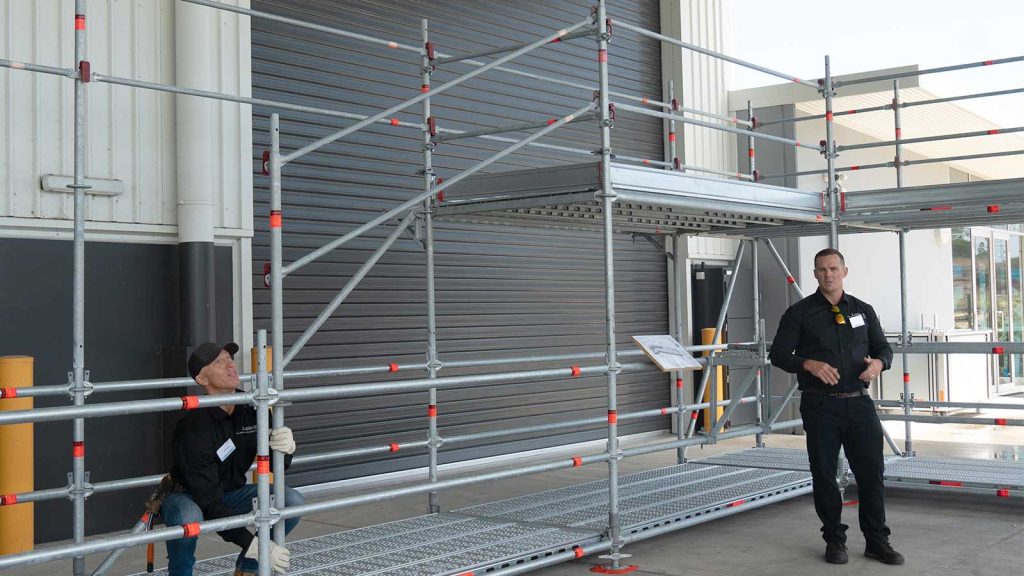 Allround Guardrail System

Safer and faster assembly
Two main components
High load capacity
Integrates with Allround Scaffolding
Lightweight and compact
---
---
Advancing side protection
To enable assembly and dismantling work always to be conducted safely from behind an advancing guardrail, Layher developed the Allround Guardrail System (AGS). Using the AGS standard and AGS guardrails, advancing edge protection can be provided on both the outside and inside faces of a scaffolding structure. With AGS, there is no requirement for the use of temporary edge protection, harnesses or time-consuming work methods.
---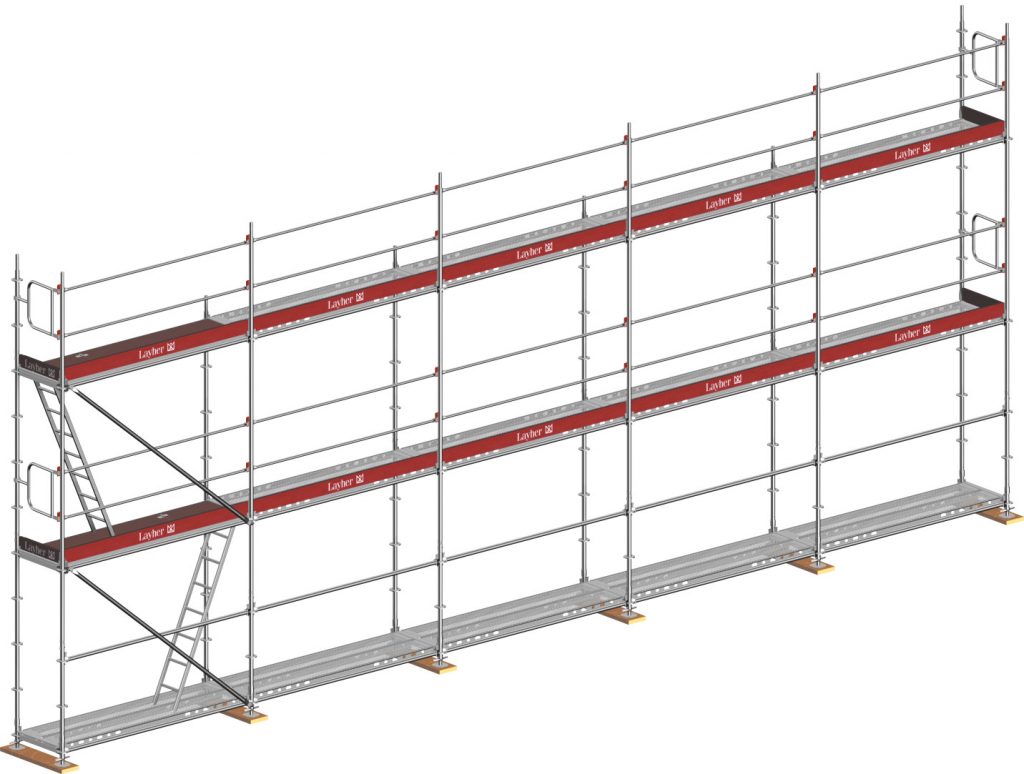 ---
High loading capacity
The innovative guardrail end-connection, in combination with the red locks, enables the installation of the next level's guardrails from the existing access deck. This achieves a fully guardrailed lift of scaffolding before there is a need to access that deck level. Assembly and dismantling operations can be carried out in any direction, and the system is fully compatible with conventional Layher Allround components.
---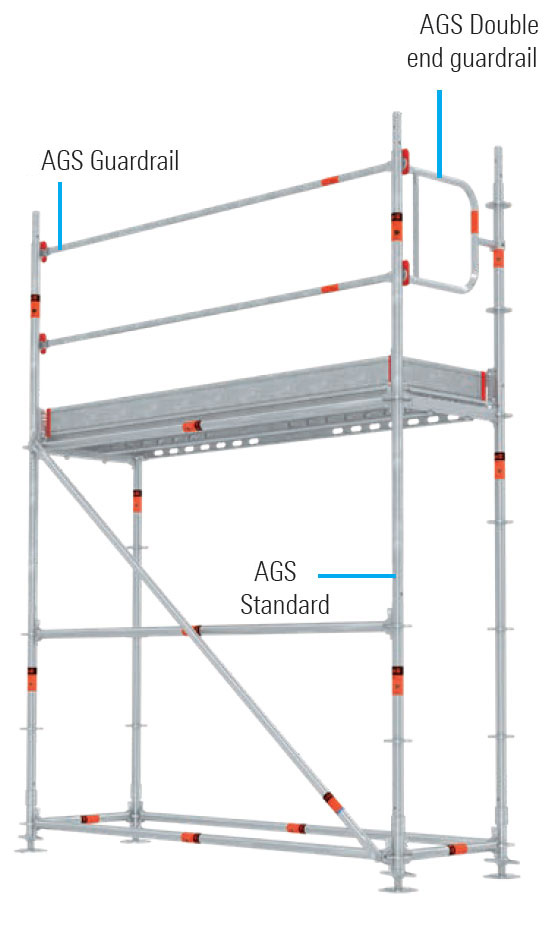 ---