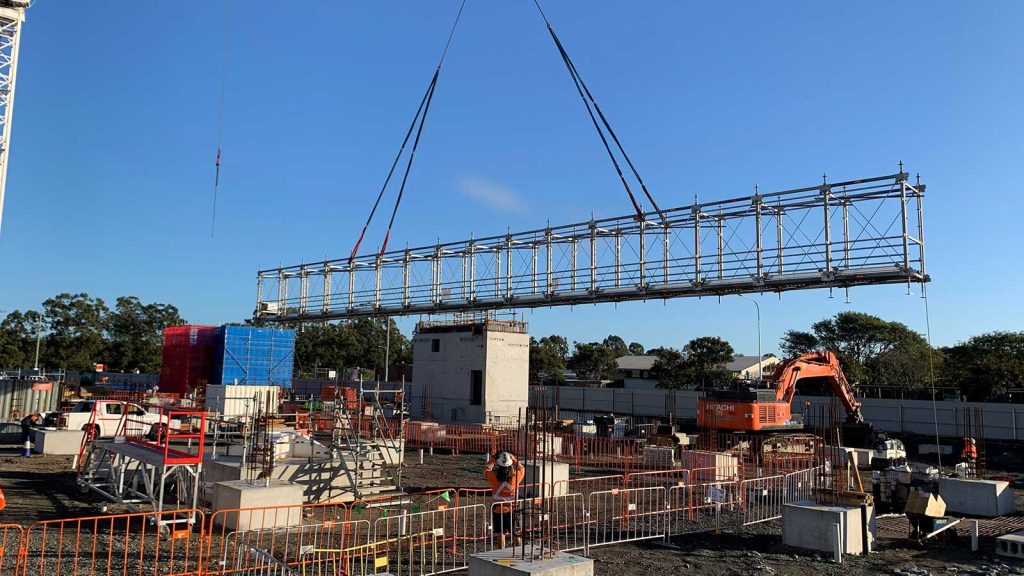 Allround Bridging System

Public access and heavy duty truss solutions
Extreme capacity and flexibility
Longer spans
Ingenious design
Compatibility with Allround Scaffolding
---
Public access and heavy duty truss solutions
Layher's Allround Bridging System provides a versatile public access and heavy-duty support solution.
Using only a few additional components you can significantly increase the load-bearing capacity and adaptability of your Allround Scaffolding assets.
---
Extreme capacity and flexibility
The Allround Bridging System offers an extremely high-capacity support solution with a range of high-strength configuration options. It's possible to connect suspended scaffolding structures, and create bridge spans up to 30m. It is even possible to connect several bridge trusses in parallel to further increase load-bearing capacities.
This makes the system ideal for high-span and heavy-load applications, such as pedestrian footbridges and truss support arrangements for building façade scaffolding or temporary roofing.
---
Longer spans
Layher offers users 'More Possibilities' for bridging applications with its extensive product range. The Allround Bridging System was designed to achieve extreme spans and loads whilst still integrating with the Layher Allround modular system component range. The diagram below provides a comparison based on a Uniformly Distributed Load (UDL) of 2kN/m² for the three popular Allround truss systems.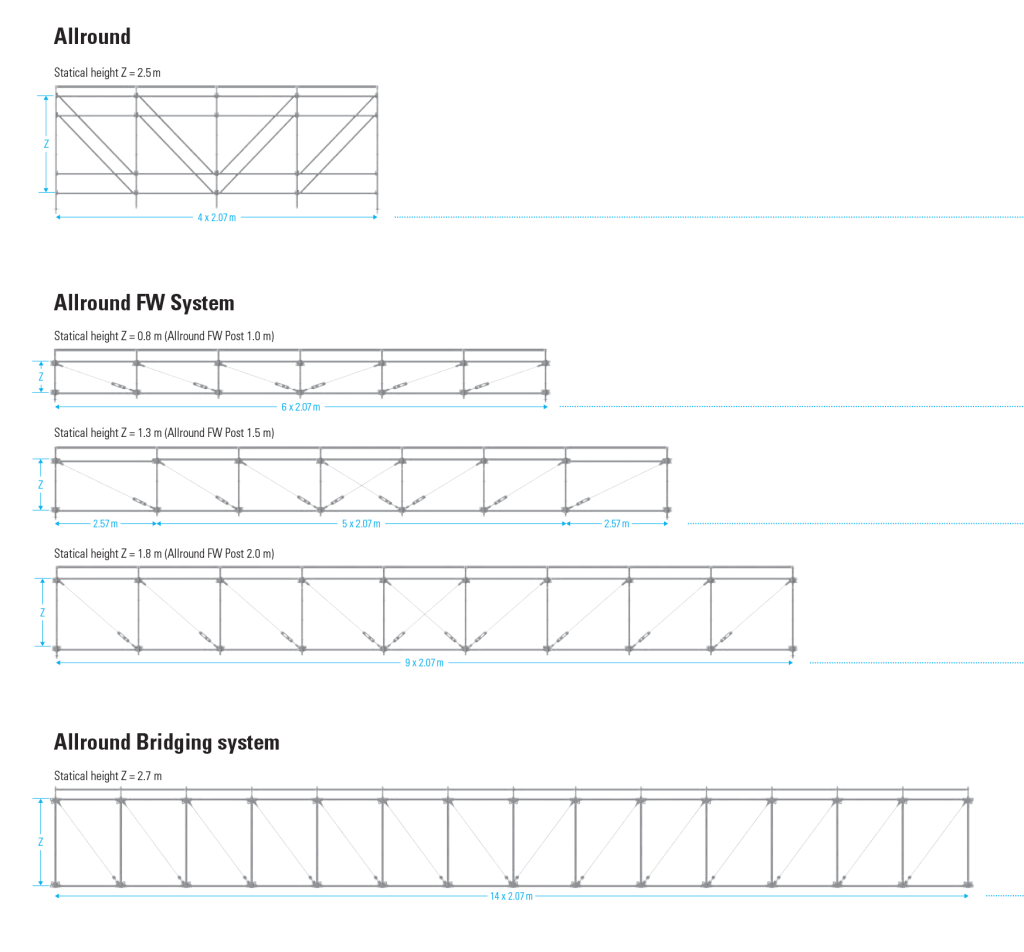 ---
Ingenious design
The Allround Bridging System's strength and rigidity enables you to add it directly to an existing scaffolding, or pre-assemble it on the ground as a stand-alone structure, before lifting it into position using a crane or hoist.
Allround Bridging uses the Allround Scaffolding system's component dimensions and easy-to-use wedge head connection mechanism. Interconnecting the two systems is a quick and intuitive process.
When the Allround Bridging System is used as a support beam for a scaffold, podium or roof structure, the scaffold assembly commences simply by attaching Allround Scaffolding standards to the Bridging System's vertical posts.
The components of the Allround Bridging System combine to form a modular lattice beam that is connected together using high load-capacity bolts. Like the Allround Scaffolding system, assembly and dismantling is quick and simple.
---
Contact us now to start your partnership with Layher.
---
LIGHTER. FASTER. STRONGER. LAYHER