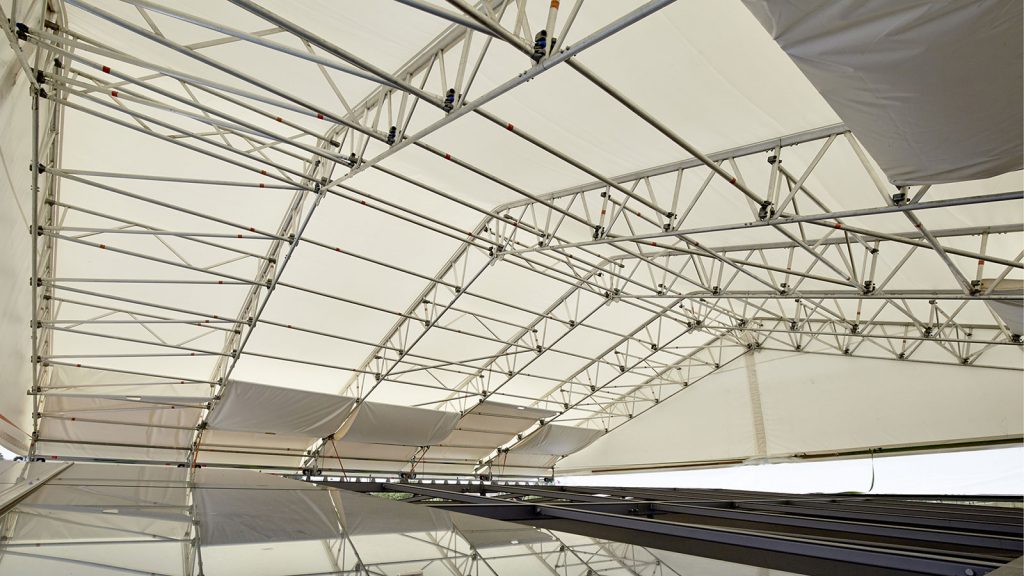 ---
Best environmental protection
Successful in the Australian for over 15 years now, Layher offers high-quality weather protection and containment solutions to suit even the most demanding projects.
Designed to withstand the elements and to provide more safety in erection and use, Layher's protection and roof systems are ideally suited to Australia's construction practices and our harsh weather.
---
Simple and robust
Each of our protection systems employs a modular, easy-to-assemble design that is fully compatible with the Allround Scaffolding system. The robust and versatile solutions offer a long working life and are low maintenance, making them an excellent investment for a variety of protection requirements, including special scaffolding construction applications in punishing conditions.
Whether you have simple or extraordinary protection challenges, Layher has the environmental protection solution you need.
---
Layher Keder Roof Systems
---
Layher Steel Cassette Roof System
---
Layher Mobile Roof System
---
Layher Protect Cladding System