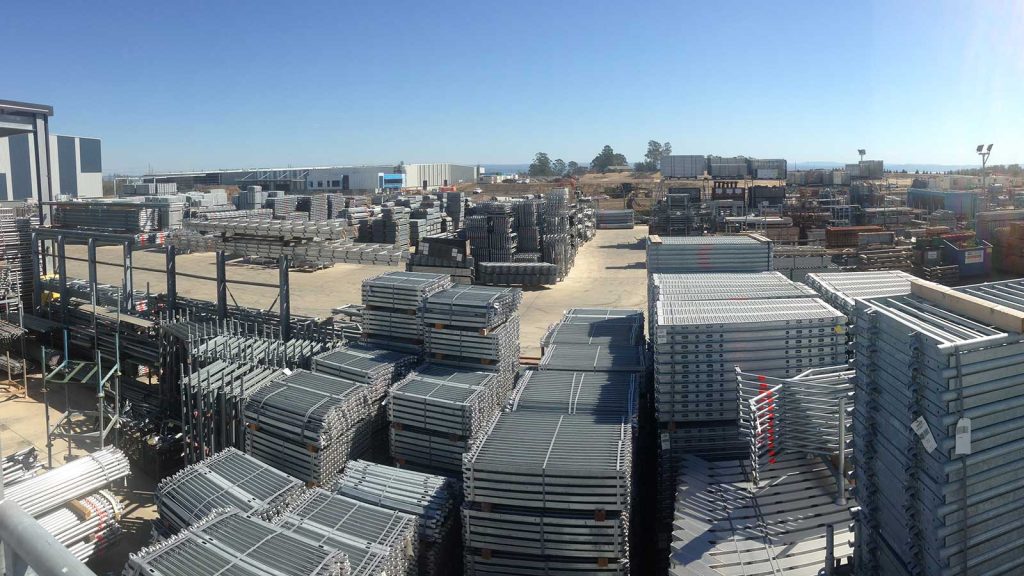 Delivery capability

Availability – anytime, anywhere
Experience and capability to deliver
Extensive Layher user network
---
Availability – anytime, anywhere
Dedicated delivery service: with the largest comprehensive inventory on the ground in Australia, and a broad product range, Layher can deliver no matter how big the job and can handle all arrangements for delivery to your yard or job site. When it comes to obtaining scaffolding material and scaffold support on tight deadlines in Australia, you can rely on Layher.
---
Experience and capability to deliver
With yards located in Brisbane, Melbourne, Perth and Sydney despatch is achieved typically within 48 hours. Whatever your requirement, our experienced logistics team will help you get Layher equipment where you need it, when you need it, and at the best price.
---
Extensive Layher user network
If it's scaffold hire or scaffold labour you require, Layher has a wide network of customers throughout Australia experienced in delivering all types of temporary works projects including scaffolding, propping, temporary roofs, containment, stairs, stages, grandstands, rubbish chutes and construction hoists. Just give us a call and we'll put you in contact!
---
Contact us now to start your partnership with Layher.
---
LIGHTER. FASTER. STRONGER. LAYHER