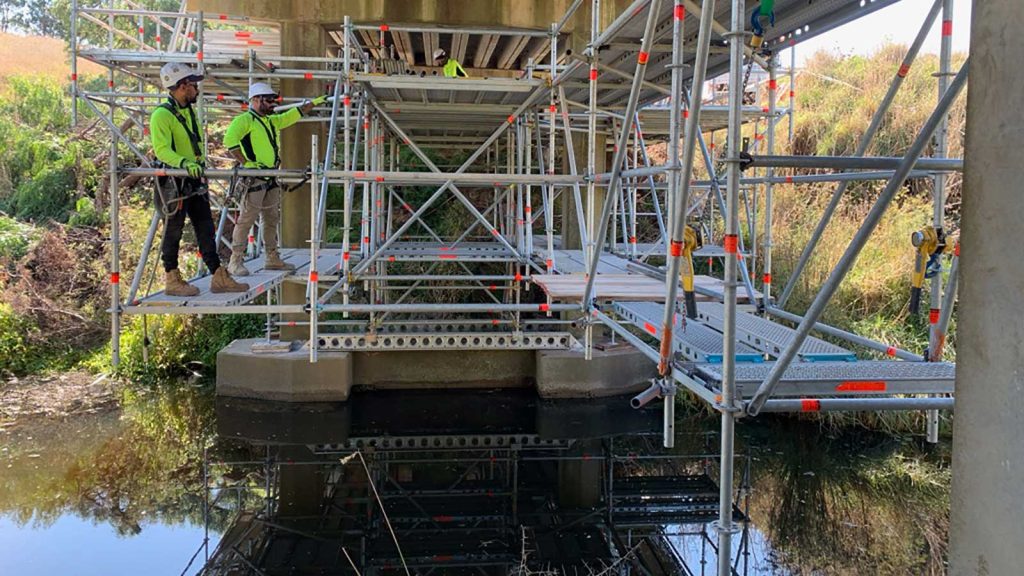 Allround Scaffolding System

The original
Unbeatably versatile
Safe and fast assembly
Strong and reliable
Comprehensive range
---
The original – Layher Allround Scaffolding System
In 1974 Layher revolutionised scaffolding globally with its launch of the Layher Allround Scaffolding System: the world's first modular rosette, or ring scaffold system. There is almost nothing that the Allround system cannot master. Offering speed, cost effectiveness and reliability, the Allround Scaffolding system is suited to a multitude of applications including scaffolding, propping, bridges, stair access, mobile scaffolds, roofs, protection solutions, stages and grandstands.
No matter what your project, from residential building to industrial sites, the versatility of the Layher Allround Scaffolding system delivers excellent results every time.
---
---
Unbeatably versatile
The Layher Allround Scaffolding system owes its modularity, ease-of-use and incredibly fast assembly times, to Layher's ingenious rosette connector. The rosette can safely and securely accommodate up to eight individual connections at a single node point.
Rosettes are welded to each standard at 0.5m vertical intervals. Four smaller openings in the rosette automatically centre each ledger at right angles, (making the scaffold square), while four larger openings allow diagonal braces and other components to connect at a variety of angles.
Furthermore, the rosette makes it possible for a few basic components – standard, ledger, diagonal brace and deck – to form the basis for almost limitless applications, with an unparalleled range of additional components for special solutions.
---
---
Safe and fast assembly
The Allround Scaffolding system uses a wedge head mechanism to provide a safe, positive connection (e.g. can't be accidentally dislodged), between standards, ledgers and diagonal braces.
Once connected, the system is structurally sound, so it's possible for just one person to fully assemble a three-dimensional Allround scaffold.
Layher Allround is significantly lighter than other competitor systems. The lower weight translates to faster, safer and more efficient component handling.
Also, due to the quality of the system, Layher Allround Scaffolding solutions can often be configured using fewer components. This also offers the advantages of faster builds, reduced transport costs, and thus improved margins.
---
Strong and reliable
The Allround Scaffolding system offers the unbeatable combination of quality, strength and flexibility.
The wedge connector provides a strong, rigid connection with a high load-bearing capacity. When compared to alternative systems, the result is that the same load can be imposed on a lighter weight Layher structure that comprises fewer components. The outcome? Cheaper to transport, easier to handle and quicker to assemble.
In addition, Allround Scaffolding system components are almost maintenance free. 40 years on, you can still see Layher Allround's first version being used in Europe!
---
Contact us now to start your partnership with Layher.
---
LIGHTER. FASTER. STRONGER. LAYHER