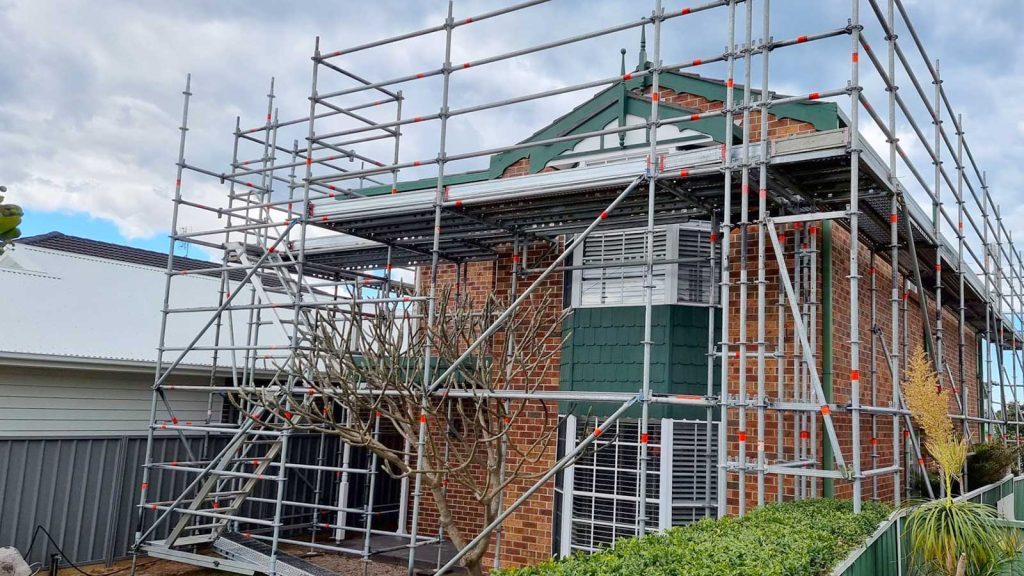 Residential scaffolding for builders

Buy once, own for life
Versatile and very quick
Saving time and money
Safety you can rely on
---
Buy once, own for life
Like any good tool on your building site, you need a quality product that will stand the test of time as well as a local supplier you can rely on at short notice. When partnered with Layher you don't have to worry: our products and delivery capabilities are widely regarded as the best available.
Layher scaffolding systems are known for their simplicity and ease of assembly. Our design innovations have earned Layher a reputation for supplying the safest, fastest and most reliable scaffolding solutions on the market.
At Layher, second best is not good enough! Our commitment to quality and productivity means you can expect a substantially longer working life, more profitability, and higher resale value for your scaffold should you ever decide to sell.
---
Versatile and very quick
Layher's range of scaffolding solutions are ideally suited to residential construction. The modular and lightweight design makes them versatile and very quick to assemble and dismantle. They're durable too, so a one-time investment in your own scaffolding system not only lets you set your own schedule, it can free you from the expense of hiring scaffolding material.
---
Saving time and money
Layher can assist you with custom-designed scaffolding solutions optimised to your specific requirements. That way, you don't need to guess, you only need to invest in the components you require for the job. Layher systems offer you the scope to adapt your range of components to meet the changing needs of your business whenever required. The reduced complexity and lower component count can also lead to much faster assembly and dismantling, saving you both time and money.
It's a smart and cost-effective way for residential home builders to take advantage of a quality scaffolding solution. Choose Layher to do it right, and do it once!
---
Safety you can rely on
You need a scaffolding solution you can trust to be safe. Whilst Australian health and safety law is increasingly focused on compliance, ensuring everyone finishes each working day safely is simply the right thing to do.
With safe, one-person assembly to any height, together with an industry-leading range of safety enhancements, Layher's certified solutions help you get the job done and keep you safe while you do it.
Don't take chances with your safety. Layher could be the best investment you ever make.
---
Contact us now to start your partnership with Layher.
---
LIGHTER. FASTER. STRONGER. LAYHER