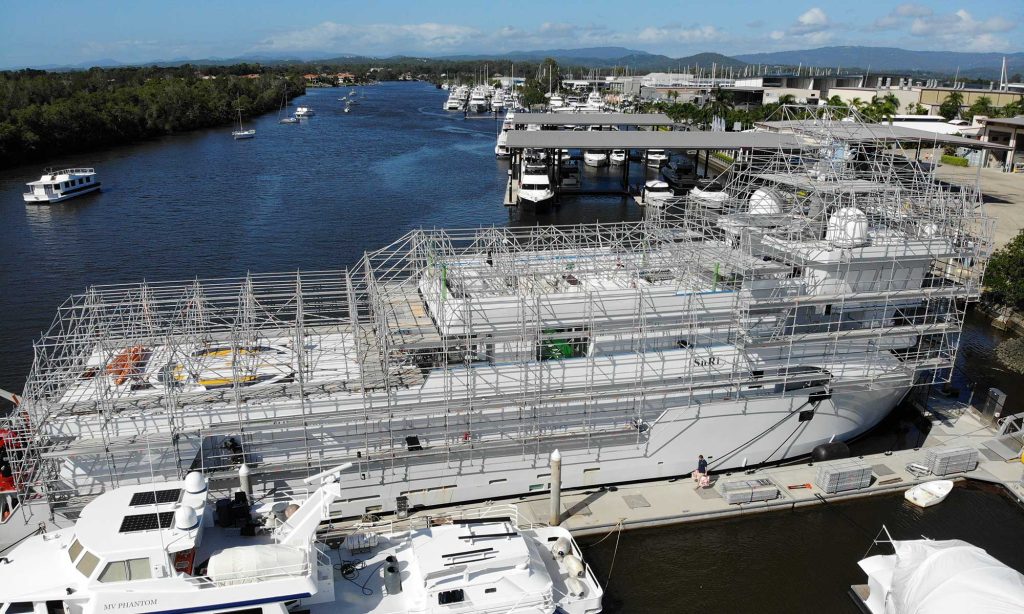 A ship-shape access solution
Interesting challenges are the hallmark of access work involving ships, yachts, and similar – particularly when they remain afloat rather than in dry dock. This project, undertaken by Liquid Yacht Support Pty Ltd, is a good example: scaffolding access that had to be as light as possible and allow for suspended, cantilevered and bridged solutions to access a complex geometry.
Liquid Yacht Support had no hesitation in deciding that Layher Allround Lightweight scaffolding was the product that would achieve their blasting, painting and refurbishment objectives.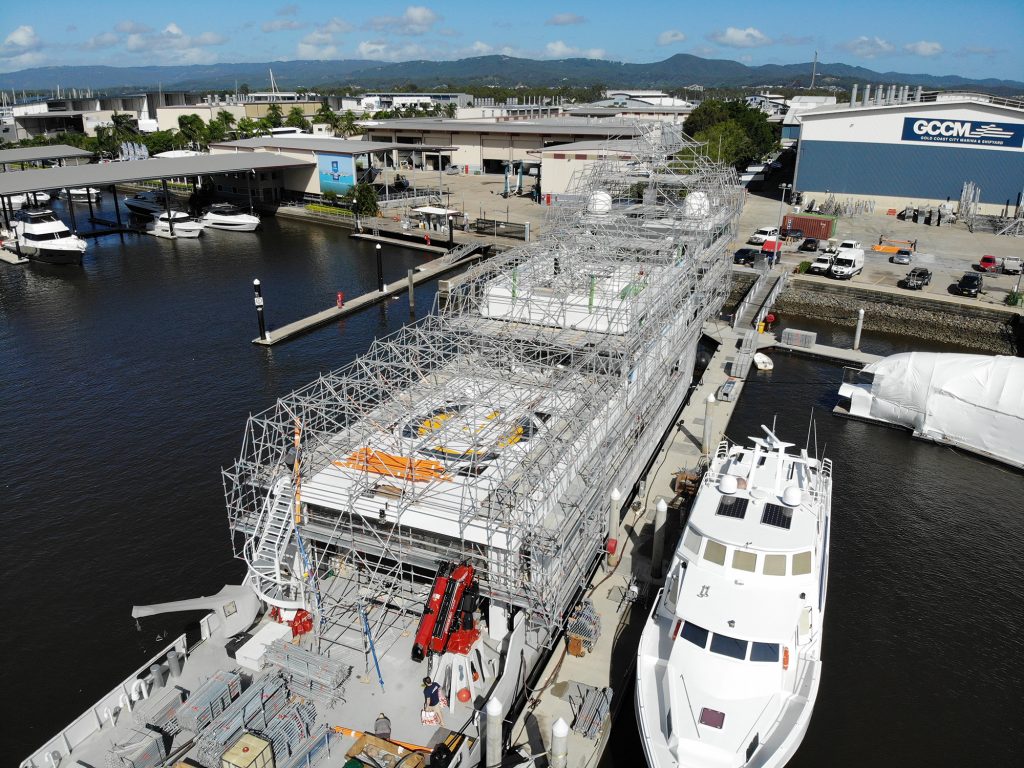 Layher prepared detailed concept drawings, and Liquid Yacht Support then worked in close liaison with their experienced scaffold installation crew to achieve seamless progress with the project.
Liquid Yacht Support's Managing Director, Captain Juan Koegelenberg, commented that "The access solution achieved by means of our Layher Allround Lightweight scaffolding met all our requirements quickly and efficiently – a great outcome!"
Thank you to Captain Juan Koegelenberg for permission to use these photographs.