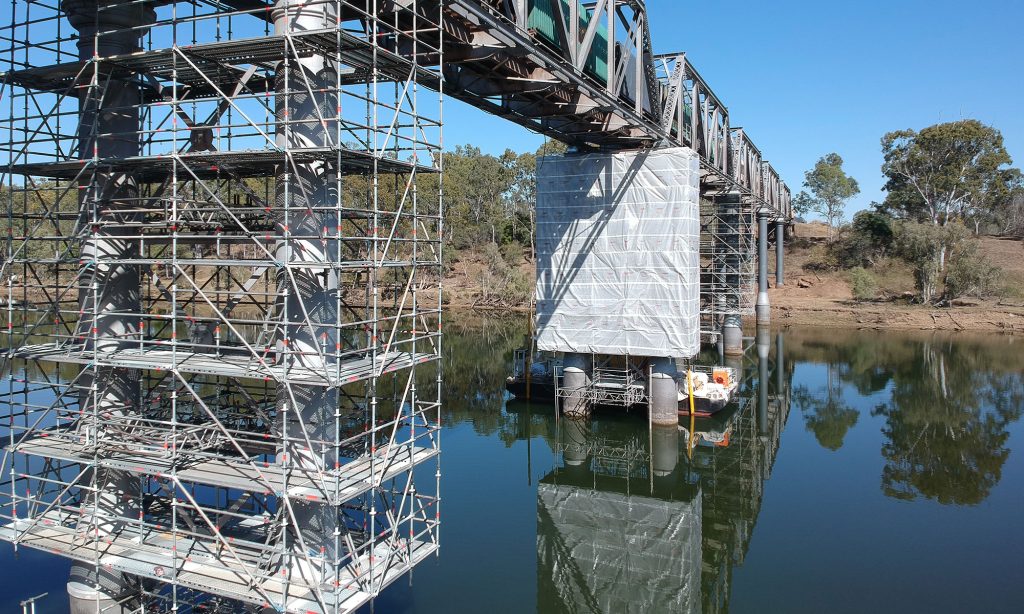 Scaffold King
MI Scaffold was engaged by Canstruct to supply and install Layher Allround scaffolding to the Boyne River Rail Bridge. The requirement was to provide access to the piers to enable maintenance and repair works to be carried out.
MI Scaffold's methodology was to start by suspending 750mm lattice beams under the lowest cross-beam between each set of piers. By then cantilevering bays on each side, access was provided to the full circumference and height of the piers. This method avoided any disruption to the operation of the railway by removing the need for access to the rail corridor.
In addition to the above technical advantages of the Layher Allround scaffolding system, the weight of the scaffolding equipment was of crucial importance. The MI Scaffold Operations Manager, Richard Mackay, commented: "Significant corrosion protection repairs to the bridge were required, and other scaffolding systems just could not comply with the weight restrictions. Layher Lightweight was the obvious choice".