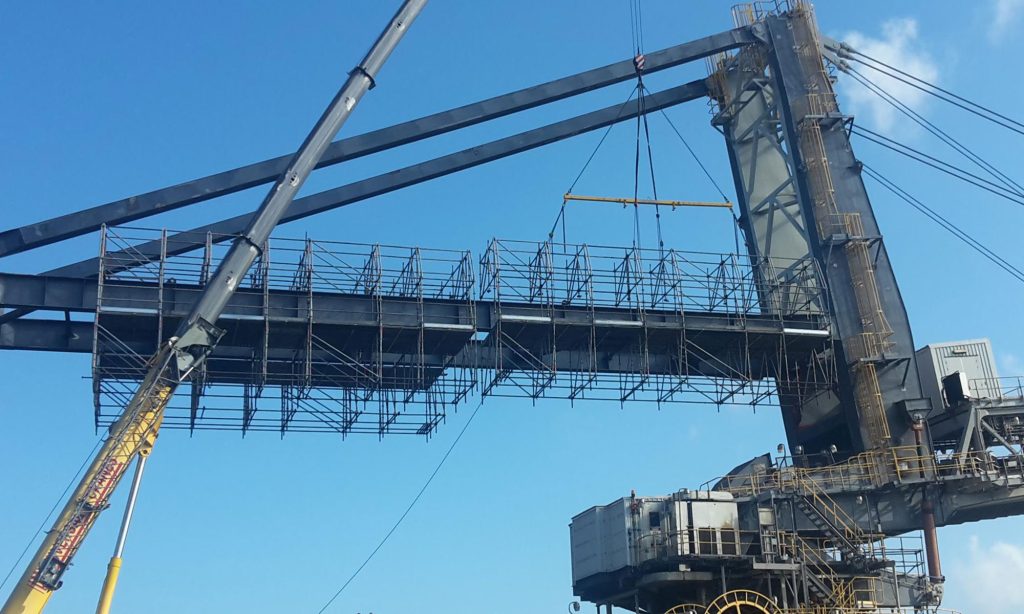 Craned Coal Stacker Reclaimer Scaffold
Using Layher Allround scaffolding, MI Scaffold (MIS) provided an access solution on a coal stacker reclaimer. The MIS concept involved pre-building four modules to enable them to be craned into position at the commencement of the shutdown. Crane-handling the structures using Layher's proprietary crane eyelet with spigot was both simple and efficient.
Given the tight timeframes on plant shutdowns, this approach achieved a significant reduction in the time it took to deliver a functional work platform for access and encapsulation. The design also allowed for ties to be moved to ensure unimpeded access for the paint and blast team. These factors, when combined with Layher Allround's exceptionally quick dismantling times, enabled the client to improve productivity during the shutdown and to reduce the overall shutdown duration.
"Being able to use Layher Allround to install modules by crane reduces the risk to our workforce by eliminating a significant amount of manual handling and work at heights." said MI Scaffold Managing Director, John Van Polen. "Achieving early access to the machine was critical for our client, and the ability to complete a majority of the scope as pre-work was invaluable."