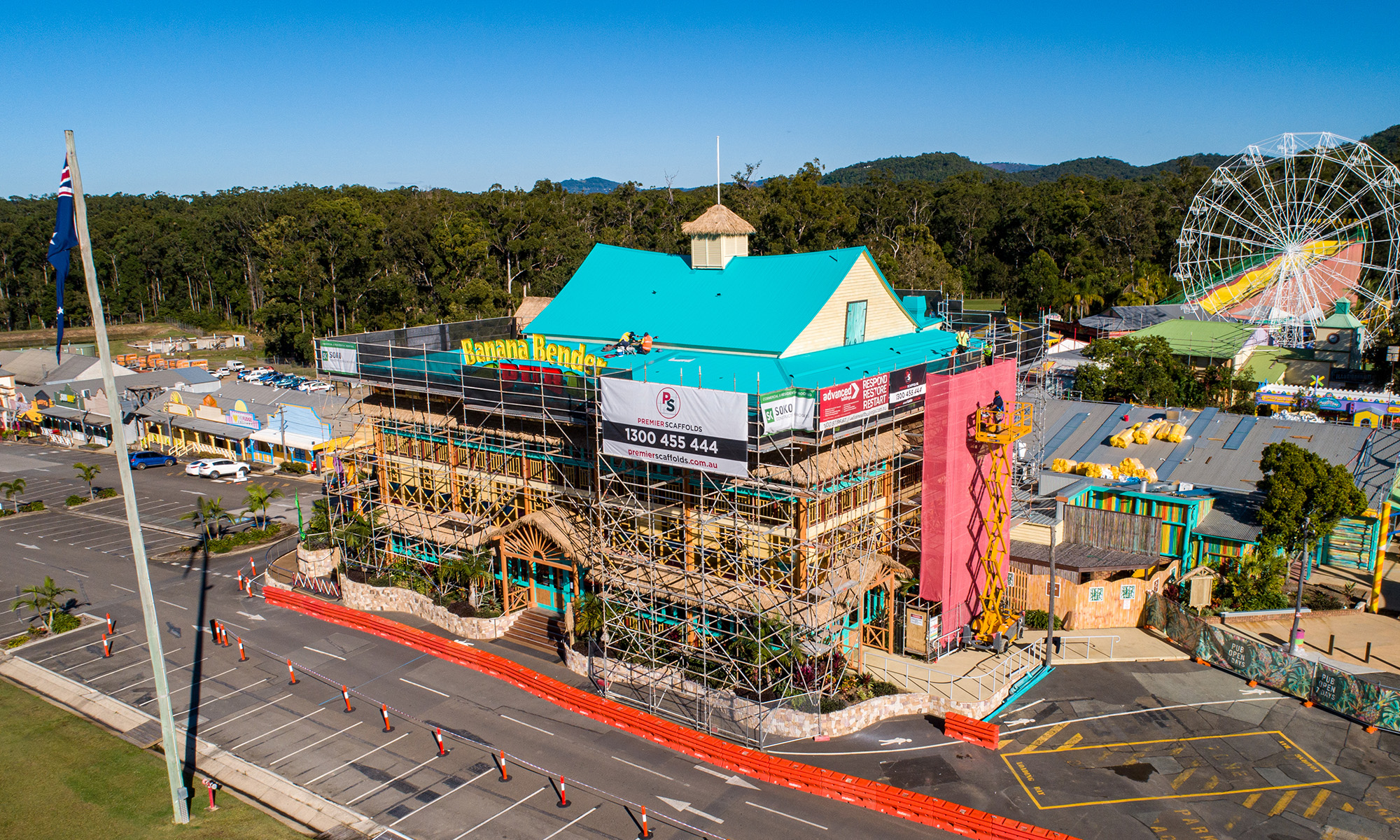 Efficient Access for an Iconic Building
Premier Scaffolds was engaged by Advanced Buildings to develop a tailored access solution to re-roof this iconic pub located on the Sunshine Coast in Queensland. The original roof was badly damaged when it took the full force of a severe hailstorm.
Orvad addressed these challenges by combining their enviable depth of industrial experience with imaginative techniques and the use of a range of their Layher systems. Layher Allround scaffolds were built to height. On one scaffold, a manually assembled 6m cantilever was assembled using core Layher Allround components.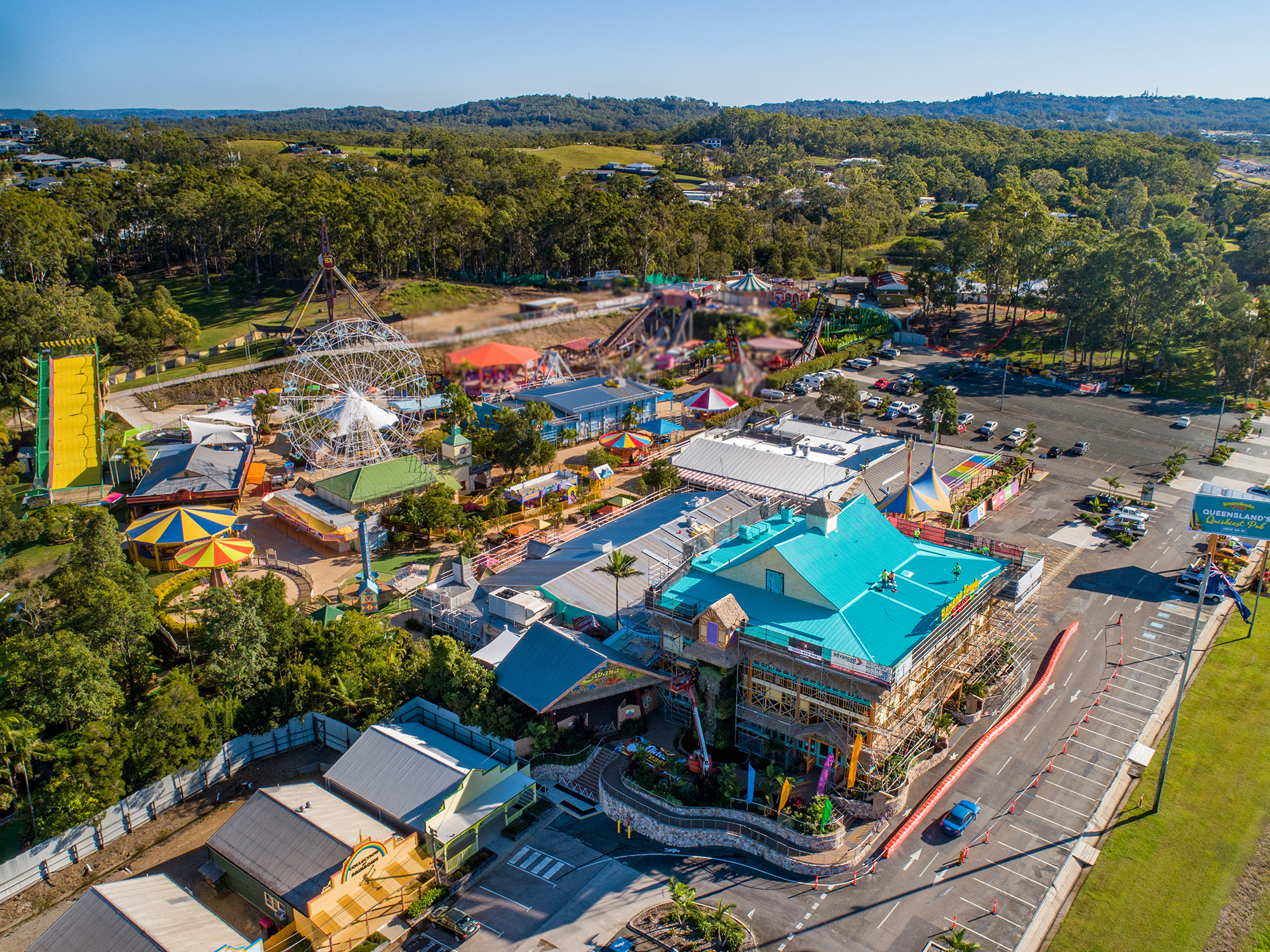 Premier Scaffolds prepared an imaginative design using their Layher Allround Lightweight (LW) scaffolding system to achieve a safe and efficient access solution. Relying on core Layher Allround LW material, the structure incorporated a material loading bay, edge-protection, and a fully-compliant stretcher stair.
Premier Scaffolds' Managing Director, Mark Conias, observed: "Our focus is on the provision of efficient access solutions. The versatility of the Layher Allround scaffolding system enables us to address both straightforward and challenging problems – with no need to compromise on safety."
Thank you to Premier Scaffolds for the use of these photographs.