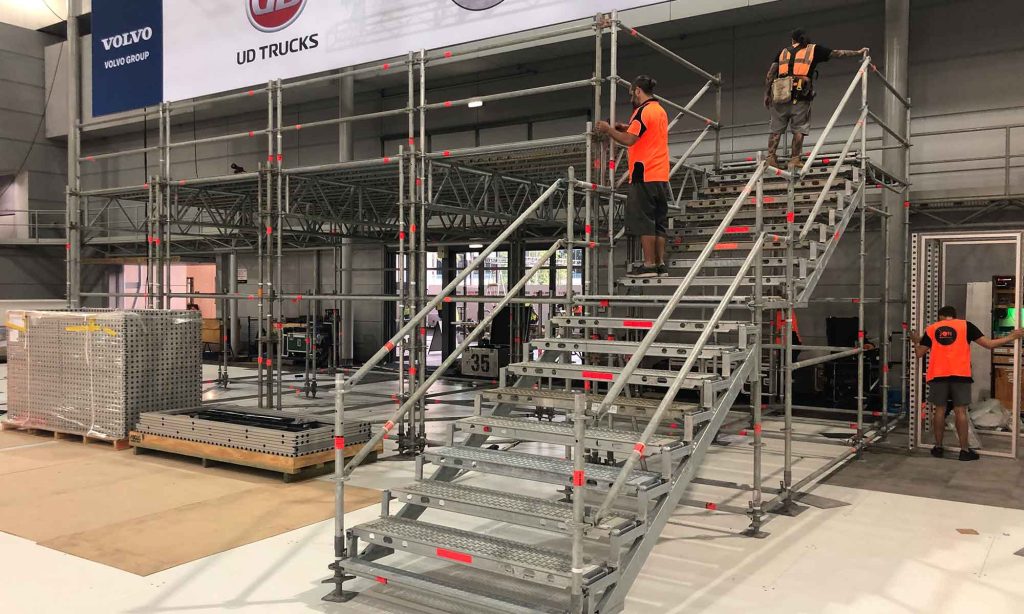 Exhibition stand – Brisbane Truck Show
Upright Projects, in partnership with Focus Productions, provided an impressive structure for the Volvo Group's exhibition stand at the Brisbane Truck Show: the Southern Hemisphere's biggest automotive business event.
The Layher Allround scaffolding system was the obvious choice to achieve the project's objectives. Having agreed upon a design, the scaffolding sub-structure and cladding were pre-built at Upright Project's warehouse to ensure a problem-free assembly at the Brisbane Convention & Exhibition Centre.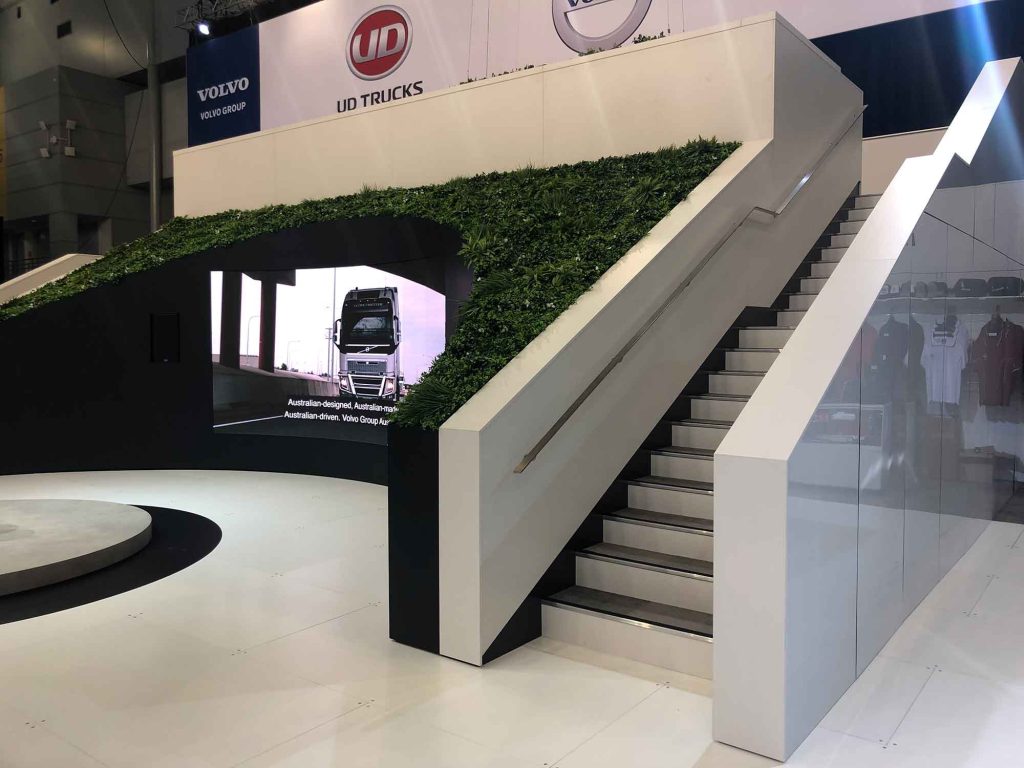 Featuring grand staircases, balustrading, an LED featured curved wall, plus a mezzanine café and seating area, the smooth assembly of the structure proved to be a show-stopper on site.
Joel Nebauer, Managing Director of Upright Projects, said "It was a pleasure to work with the Layher Allround system. Its strength and versatility enabled us to achieve our client's requirements seamlessly."
Thank you to Upright Projects and Focus Productions for the use of these photographs.