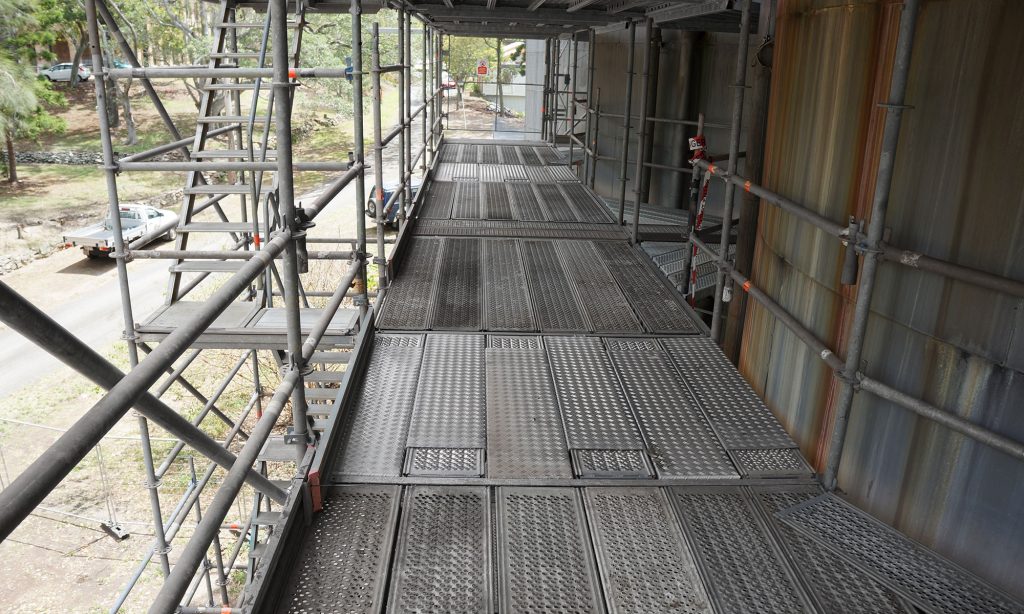 Industrial Tank Access
Central Scaffold and Rigging Services secured a contract to provide external access to a number of large industrial tanks to enable maintenance work to be carried out. Central prepared a clever design using their Layher Allround scaffolding to provide a safe and efficient modular solution. Their design achieved close access to the curved geometry of the structures.
The use of Layher's angle decks provided a good fit to the face of the tanks and, where necessary, included telescopic adjustable guardrails. To achieve a continuous run of access bays along the face of the tanks, the design incorporated bays using Layher's telescopic decks, adjusted to suit the required measurements.
Central Scaffold and Rigging Services' Operations Manager, Tyson Maher, said "Layher's steel deck options and wide range of accessories always provide us with the scope to improve site safety and efficiency. We were delighted with the very positive feedback we received from our client."
Thank you to Central Scaffold and Rigging services for the use of these photographs.