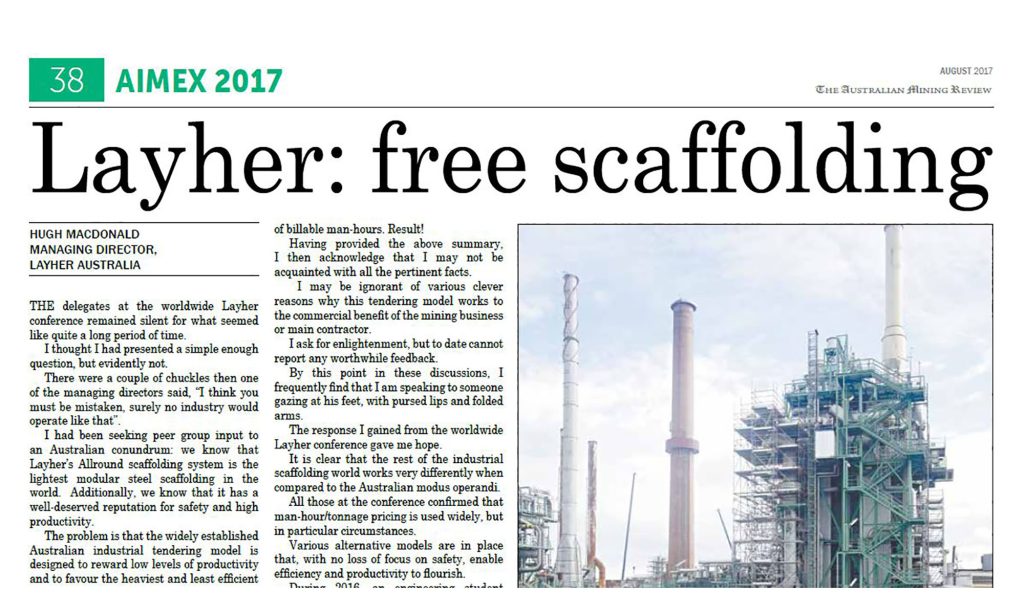 Layher free scaffolding
If you're in the mining or industrial sectors then our latest Layher article in the Australian Mining Review (page 38) may be of interest to you.
Tenders for industrial maintenance contracts in Australia invariably are based on man-hour/tonnage pricing models. These models reward low levels of productivity and favour the heaviest and least efficient scaffolding systems.
So, what if we showed you a way to get your Layher scaffolding for free?
Credit: Australian Mining Review