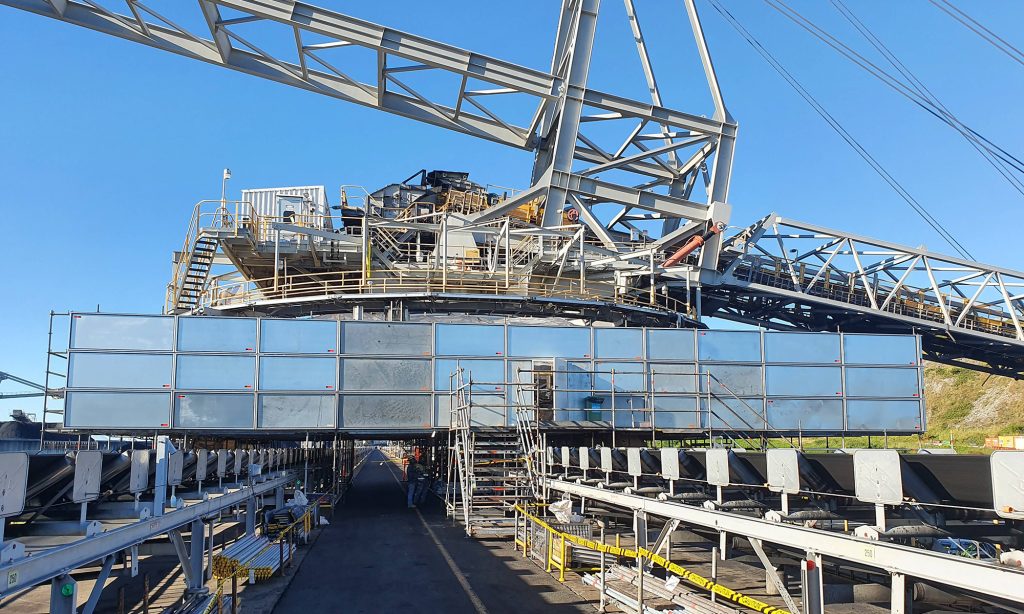 Safe access and sound-proofing
Corrosion remediation work on coal terminal stacker-reclaimers generally involves noisy machinery that frequently has to be operated on a 24-hour timetable to bring reclaimers back on-line as quickly as possible.
This Queensland project had to address the additional concern of noise attenuation. Without reductions in noise levels, neighbouring communities would suffer unacceptable disturbance.
Ausgroup Industrial Services was tasked with the provision of access that also incorporated sound-proofing. By means of their Layher Allround Lightweight (LW) scaffolding material, together with their Layher Protect panels, Ausgroup designed and installed a structure that reduced noise levels by up to 22 decibels.
The solution proved to be a great success: Ausgroup's client was delighted with the outcome, and there were no complaints from the nearby community.
Thank you to Russel Counsell for the use of these photos.