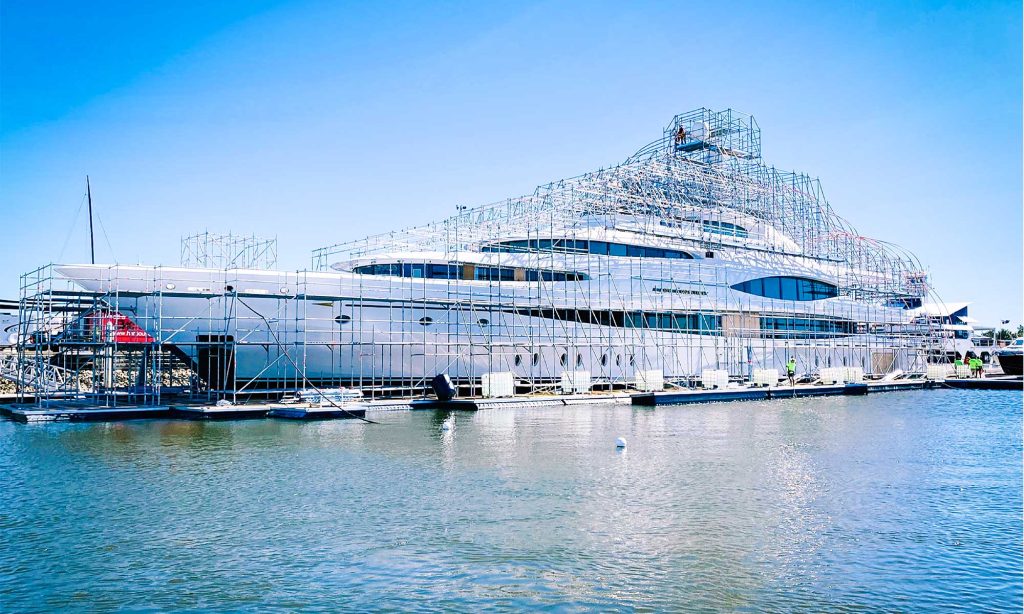 Super Yacht Maintenance Scaffolding
One of the big challenges with this super yacht maintenance project was to provide a scaffolding access solution whilst the vessel remained afloat.
Liquid Yacht Solutions, based in Queensland, secured the project with a design using their Layher Allround Lightweight (LW) scaffolding system: the overall weight of the access system was of crucial importance, and Layher Allround LW was the ideal option.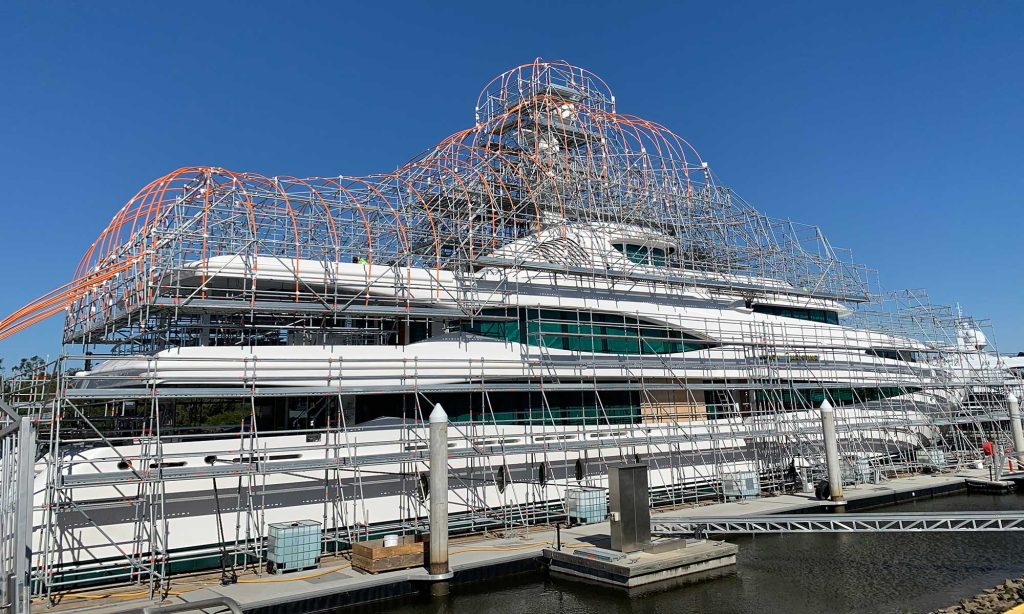 The scaffolding structure was based off the vessel's decks and incorporated bridges, and cantilevers. Access to the hull down to the waterline was achieved by way of working platforms suspended from cantilevered structures.
The project was executed safely and efficiently. Time and cost savings were impressive.
Thank you to Juan Koegelenberg for the use of these photographs.