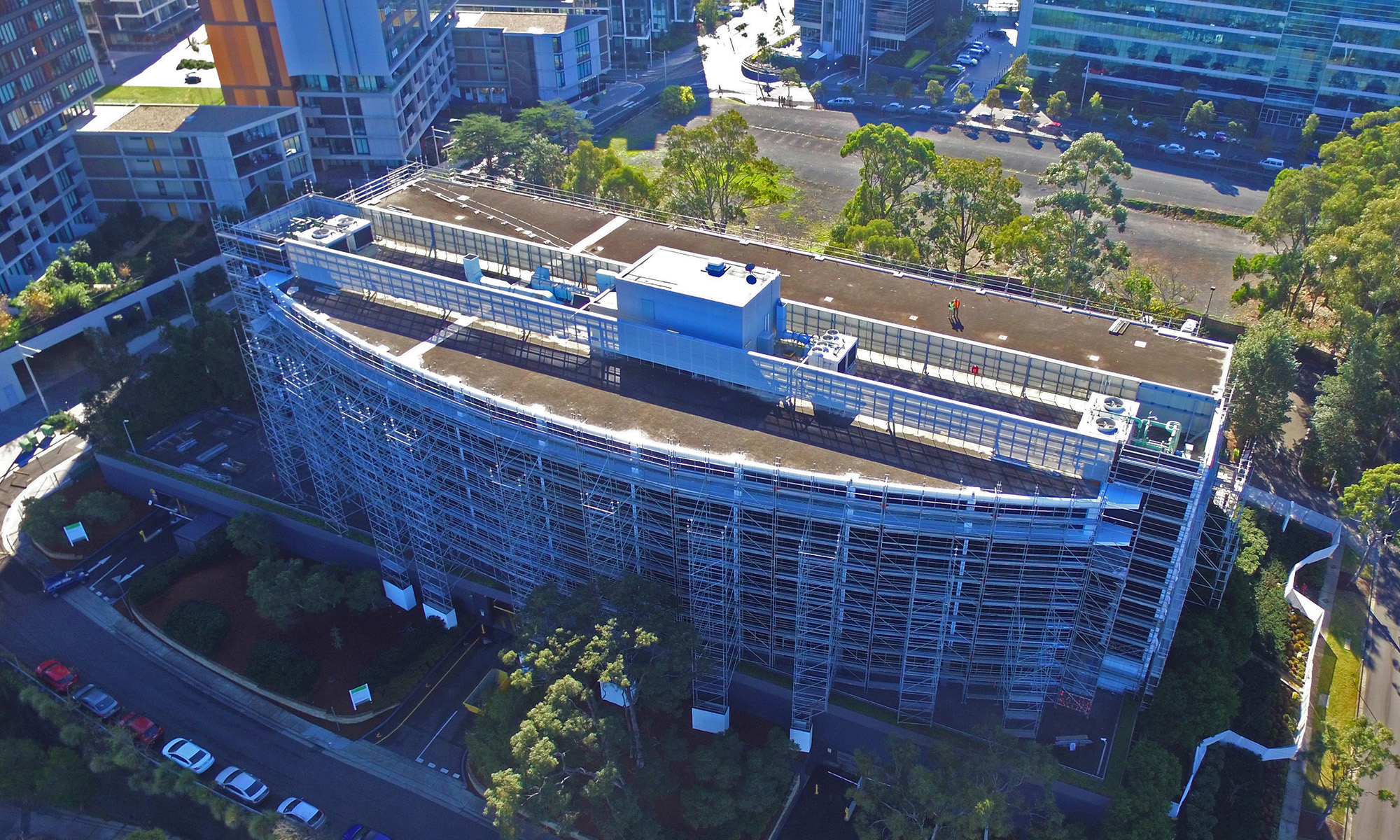 A Free-Standing Curved Solution
Alphasafe took on an interesting challenge with this project: provide a free-standing, full scaffolding wrap to a height of 18m around a building with a curved face – no ties permitted. The rosette on their Layher Allround scaffolding system was designed to cater for curved structures, and the strength of their Layher Allround braces allowed for 6.5m between buttresses.
Furthermore, the light weight of the Layher equipment avoided the requirement for back-propping under the ground-level concrete slab. Ryan Ashby, Managing Director of Alphasafe, commented "Our client was impressed with our design, and delighted by our ability to achieve a build time of 9 days for this scaffolding project."
Thank you to Alphasafe for the use of these photographs.