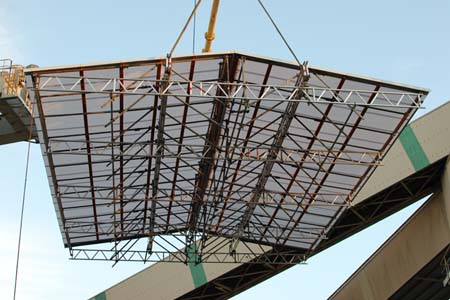 Acrow raises the roof with Layher
Acrow Formwork & Scaffolding, through their newly created industrial division, built this roof from Layher aluminum lattice girders to be used on a blasting and painting project at Kooragang Island, NSW.
The decision to build the roof on the ground by Brian Trkulja and craned into position was a much safer solution for a job of this scale. Brian said, "Everyone was amazed when we lifted the roof in to position particularly at how little the Layher lattice girder deflected when under load."
Thank you to Brian Trkulja and John Mullan of Acrow Newcastle for use of these photos.