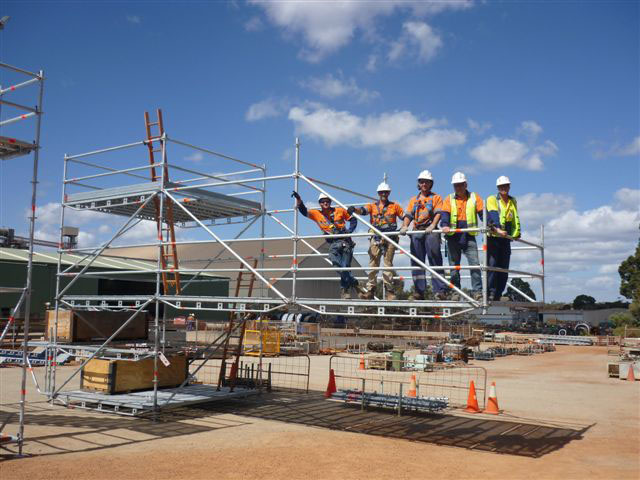 Alumina refinery training
Cape scaffolders at an alumina refinery recently received training in Layher Allround scaffolding, and were pleased with Allround's capabilities and the reduction in labour time.
Because of the caustic environment aluminium is not allowed on site, hence no aluminium access decks or stairs could be used. They built a 6m cantilever (with plenty of counterweight) just to show off a little and they kept it up for a few days to show the next incoming crews.
Thank you to Reg Thomson, Cape Scaffolding Superintendent for the use of these photos.