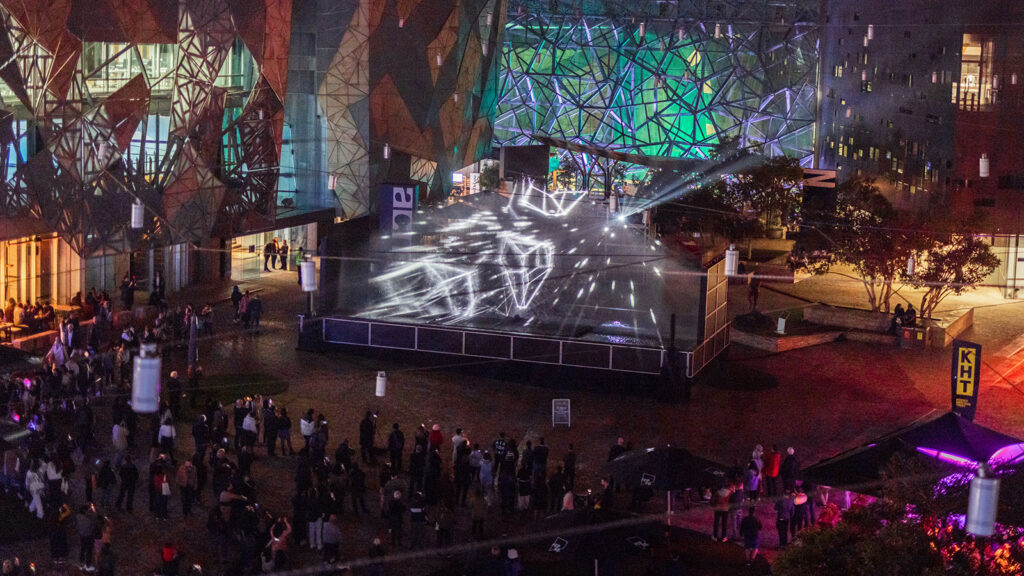 Presented by Federation Square in Melbourne, the Art After Dark festival included the Constellations audio-visual installation by the artist Joanie Lemercier. Projecting light through water particles, he created a mesmerising display that he had never before presented in Australia.
Nexstage secured the contract with their design using their Layher Allround Lightweight scaffolding equipment, in combination with Layher Protect panels. A suitable membrane retained the water, and black material was adhered to the Protect panels to meet the artist's specifications. Constellations proved to be a particularly popular feature during the Art After Dark festival.
Nexstage's General Manager, Jimmy Hewton-Lamph, said "Our installation went smoothly in accordance with our design and the specification. Most importantly, our client was delighted with the outcome."
Thank you to Nexstage for the use of these photographs.