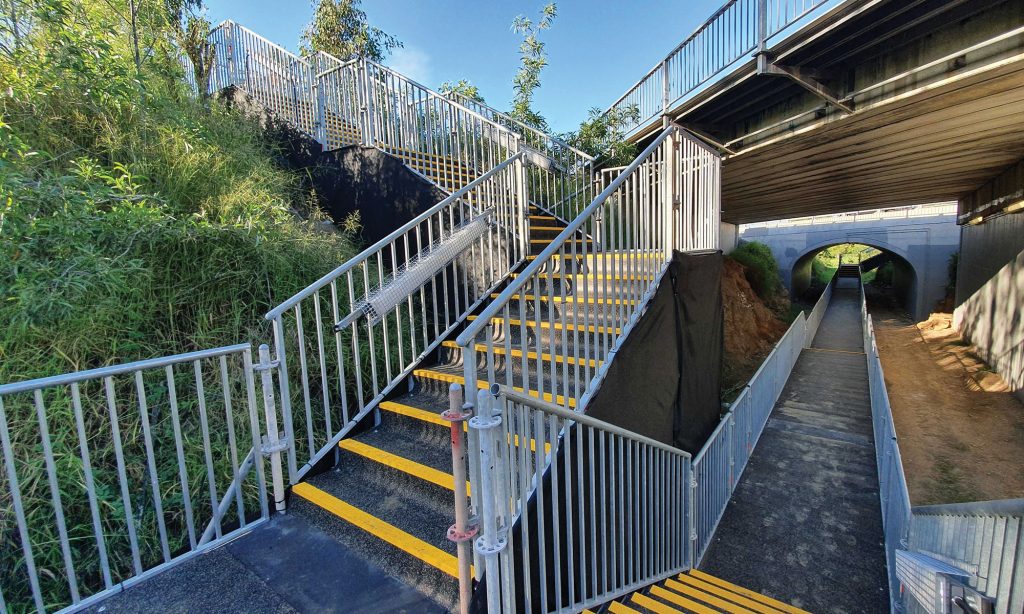 Award Winning Public Access Stairway
All temporary stairways require care and attention, but when they involve public access, they are subject to understandably stringent requirements and regulations.
Many scaffolding systems have difficulty meeting these requirements but, with their Layher Allround products, Benchmark Scaffolding took on this complex Public Access stairway challenge with confidence.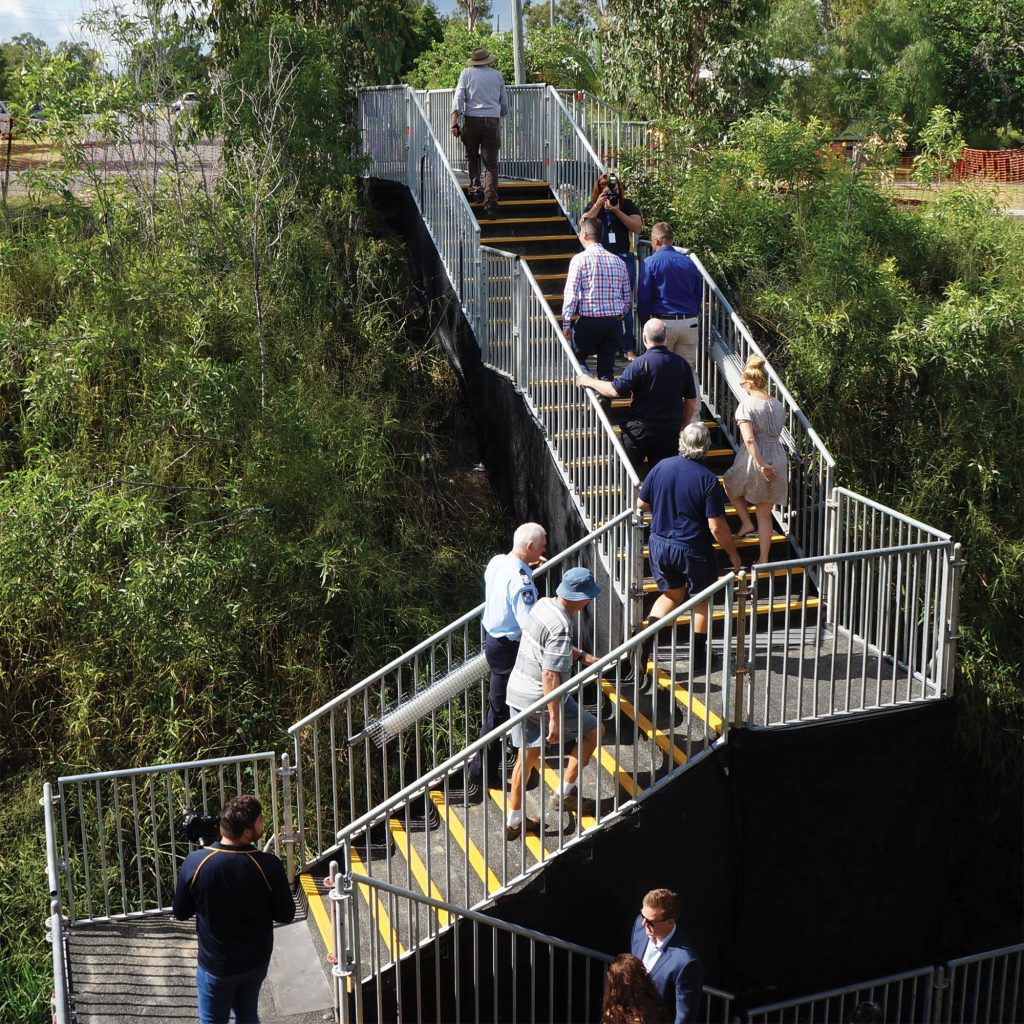 Benchmark's design incorporated their Layher Allround scaffolding in conjunction with Layher's 750 stairway stringers and childproof guardrails. The finished structure prompted the Logan City Council to convene an award ceremony on site to commend Benchmark for their exceptional work.
Thank you to Benchmark's SE Queensland Manager, Kevin McNab, for the use of these photos.