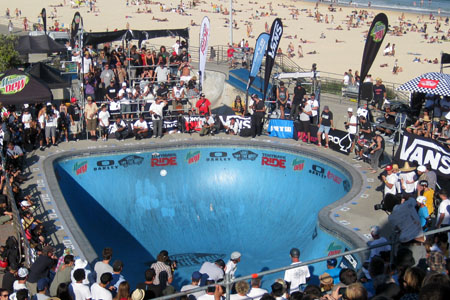 Bondi Bowlarama
Bowlarama was a skateboard competition event staged recently at the famous Bondi Beach in Sydney, Australia. This event involved the construction of grandstand seating for spectators, plus platforms for judges and media crews and equipment. Approximately 30,000 people watched the event during the course of the weekend.
Structural designer Harry Hill chose Layher Allround scaffolding because of its flexibility and due to the fact that it met the load-bearing capabilities of 5kpa required for use by the public.
Thank you to Harry Hill of Synchronicity Events for the use of this photo.