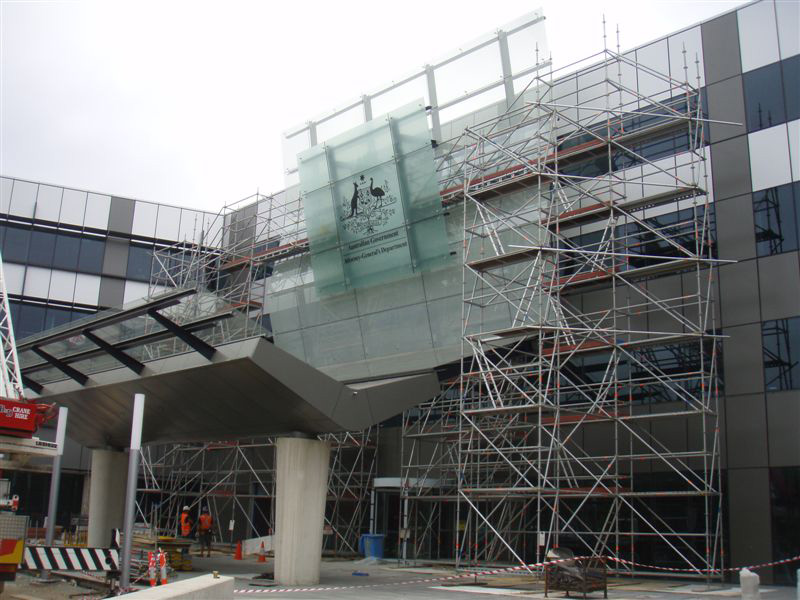 Cantilevered Facade
Above Scaffolding teamed up with Alphasafe to provide an imaginative solution to the challenges provided by a recent Bovis Lend Lease job on the Attorney General's Department building in Canberra.
A 3.07m bay was cantilevered off a 2.57m bay, each from a separate access tower. Appropriate work methods ensured that the scaffolders were able to work behind guardrails at all times. The scaffold was erected in two days and dismantled it in one. The two 3.6m long x 2.4m high glass panels were replaced in 4 hours!
Thank you to Brian Whelan of Above Scaffolding and Ryan Ashby of Alphasafe for the use of the photo.