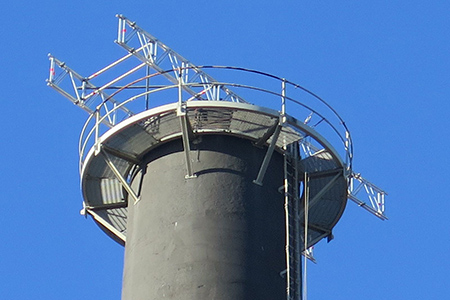 Chimney Scaffold
Layher's motto 'More Possibilities' has been clearly demonstrated by DBC Group with this ingenious solution, utilising Layher ALLROUND to provide:
• Suspended Scaffold Access
• Heavy Duty Propping
• Stair Access
• Aluminium Lattice Beams
DBC Group Director David Bell said "We have used Layher for number of years and know the system and its capabilities. In addition to Layher ALLROUND's core components, we took advantage of the broader range of component to achieve our safety and productivity objectives".
This industrial solution in Sydney's West significantly reduced risk hours compared to alternative solutions, and with Layher ALLROUND we were able to provide a 'one stop solution'.
Thanks to David Bell for the use of these photos.