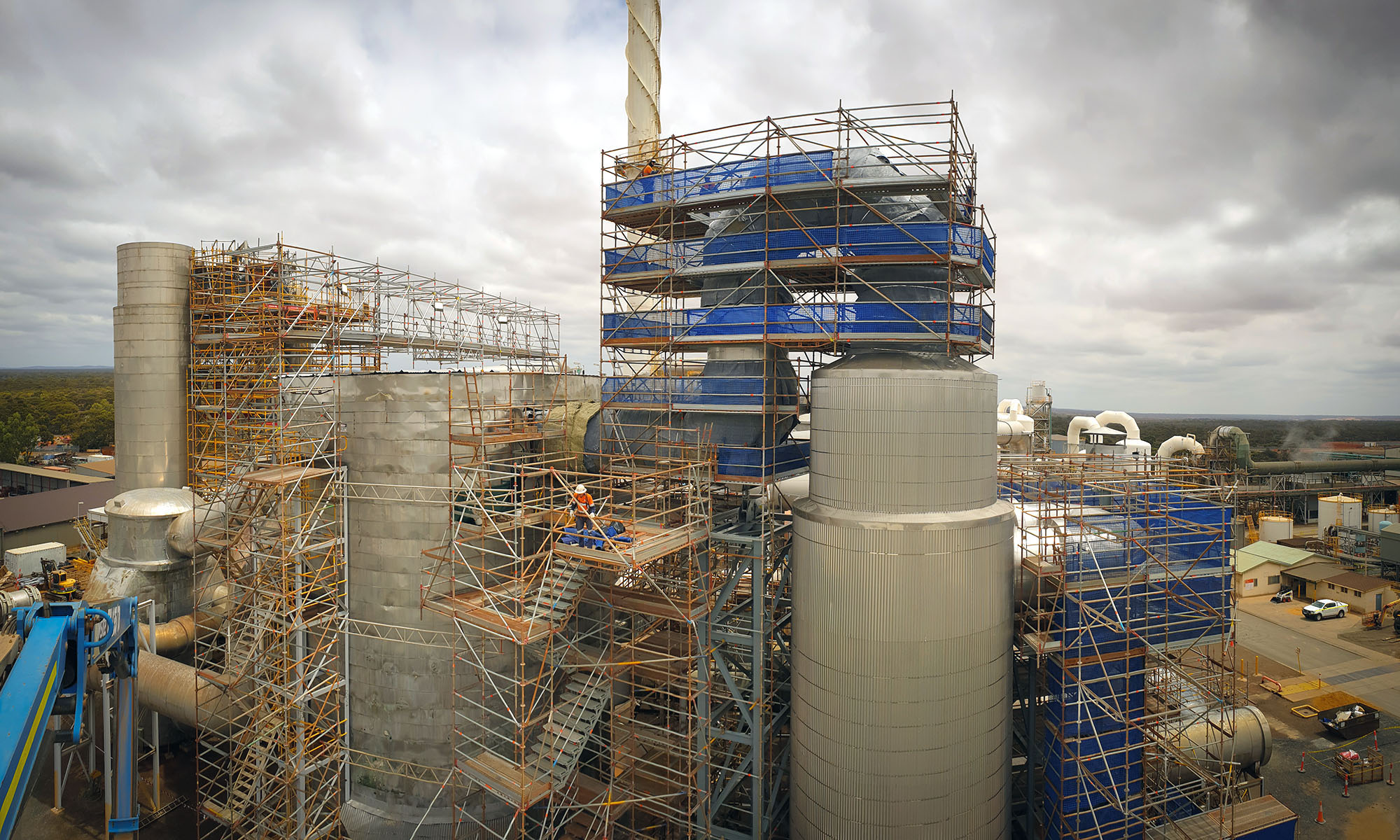 Choreography – As applied to the art of scaffolding
The Orvad business was presented with challenging problems to overcome on this heat-exchanger installation project. No ties were permitted to the permanent works; access solutions involved cantilevers and bridges; weather protection was needed for preparatory work; and there was the imperative for safe and efficient assembly and dismantling procedures.
Orvad addressed these challenges by combining their enviable depth of industrial experience with imaginative techniques and the use of a range of their Layher systems. Layher Allround scaffolds were built to height. On one scaffold, a manually assembled 6m cantilever was assembled using core Layher Allround components.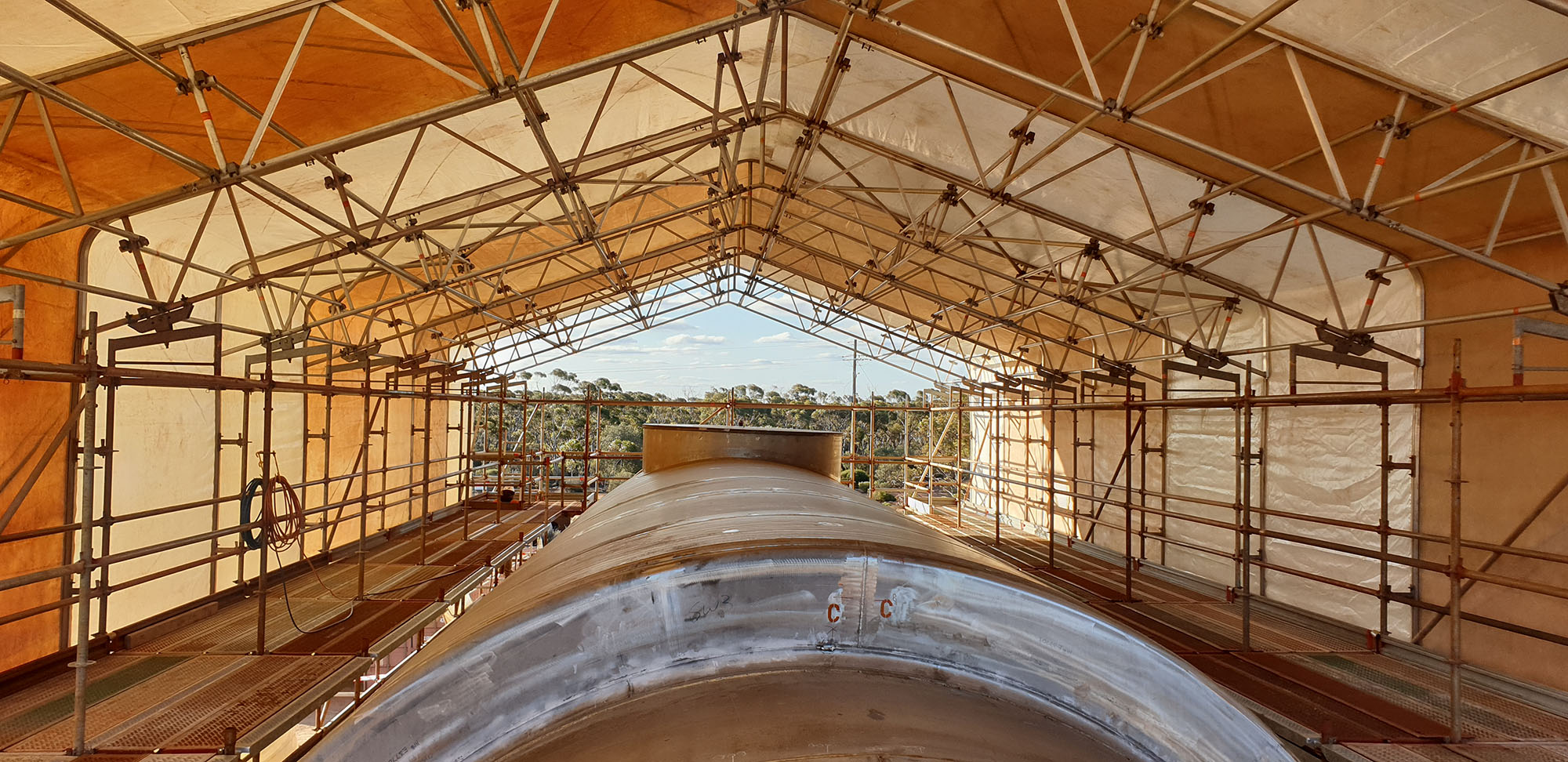 An adjacent tank required access and fall prevention by means of a 20m bridge to install a new roof. This was achieved using Layher's remarkable Allround FW system. Work at height was avoided by assembly at ground level, followed by crane-handling the bridge into position. Layher's Keder roofing system was installed for weather protection. The Managing Director of Orvad, Paul Orvad, remarked: "Our client was delighted with so many aspects of this project. Design, execution, impressive time and cost reductions – but most of all, safe procedures that minimised work-at-height risks."
Thank you to Paul Orvad for the use of these photographs.