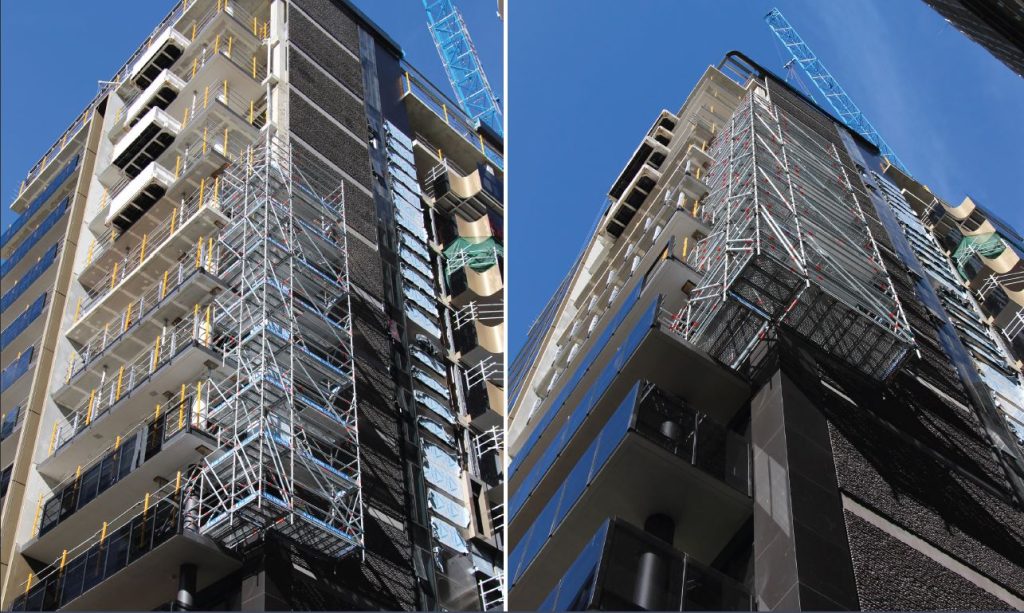 Double cantilever facade South Melbourne
Installed by All Systems Scaffolding in South Melbourne, the versatility, efficiency and built-in safety features of the Layher Allround scaffolding system delivered another astonishing project.
This exceptional design resulted in a scaffold wrapped around a façade without any ties and with no standards touching the ground. This solution offered clear-cut benefits to the project: a solution that could not be matched by alternative scaffolding systems.
All Systems Scaffolding, with the help of Layher's Technical Team, developed the design with a double-cantilever in an L-shaped configuration to follow the plan of the building. The design allowed access for maintenance work to be carried out on the façade without blocking the road or public access at ground level.
Matt Jones, Managing Director of All Systems Scaffolding, said "We assembled the structure very much more quickly and with a fraction of the equipment when compared to any traditional scaffolding system. Layher Allround was the obvious choice."
Well done to the entire team at All Systems Scaffolding!