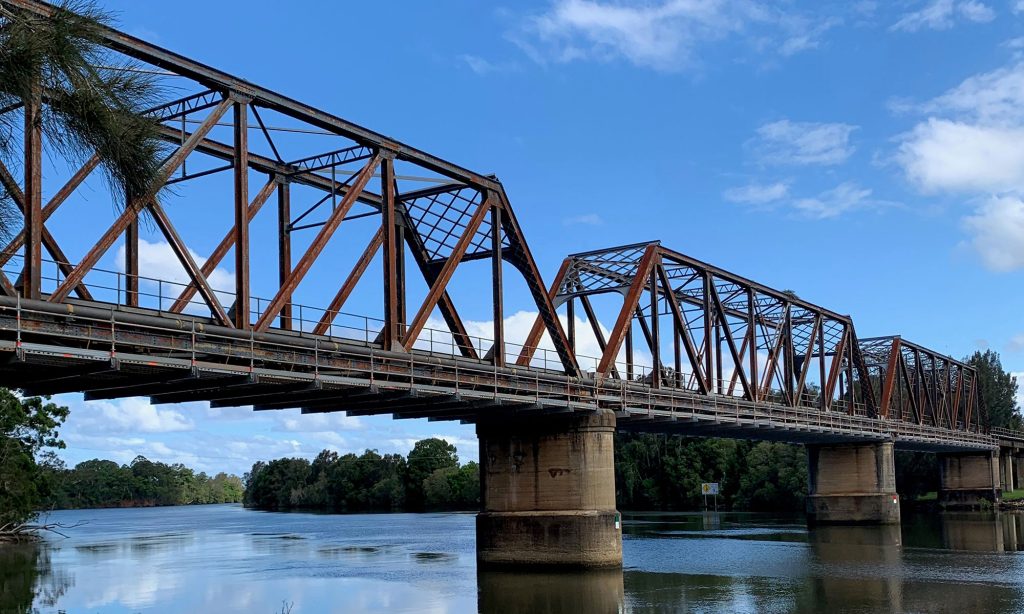 Fast FlexBeam Bridge
To allow for blasting and painting operations on this rail bridge near Coffs Harbour NSW, the requirement was for an 8m wide access deck below the bridge for a total length of 150m.
In accordance with their well-deserved reputation for innovative thinking, Ballina Scaffolding worked closely with Layher to prepare their design and win the contract using Layher's FlexBeam product.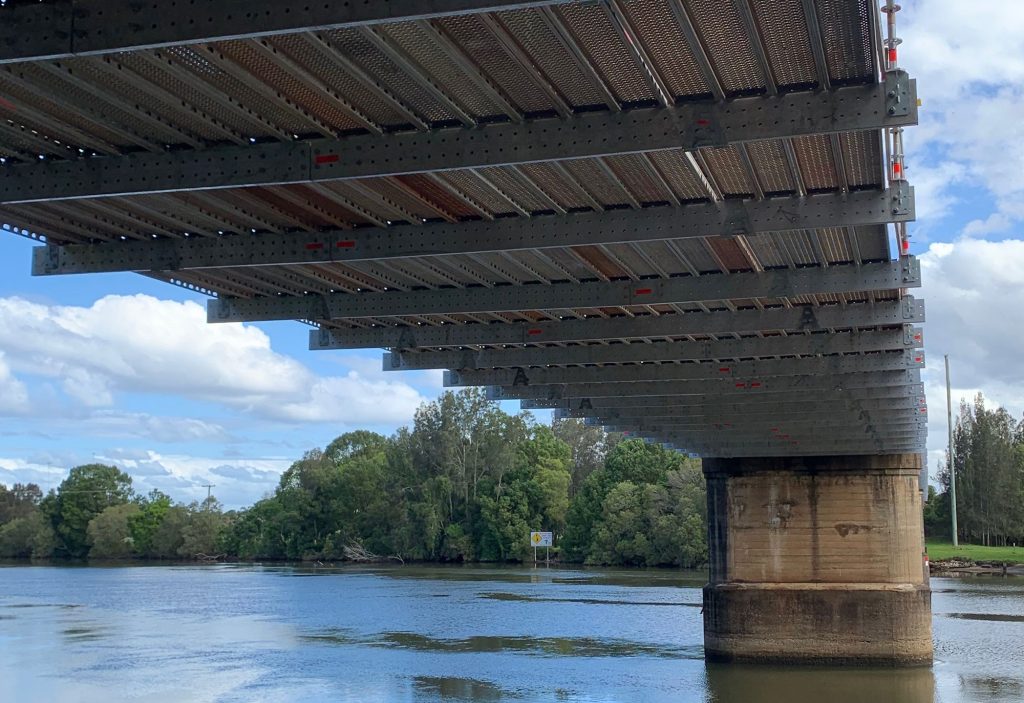 The 58No. beams were assembled on land, floated on barges, then winched into position below the bridge. Installation of decking and external guardrails then followed. The 6-man crew completed the assembly in 3½ shifts: well ahead of the estimated timeframe. .
Thank you to Ballina Scaffolding for the use of these photographs.