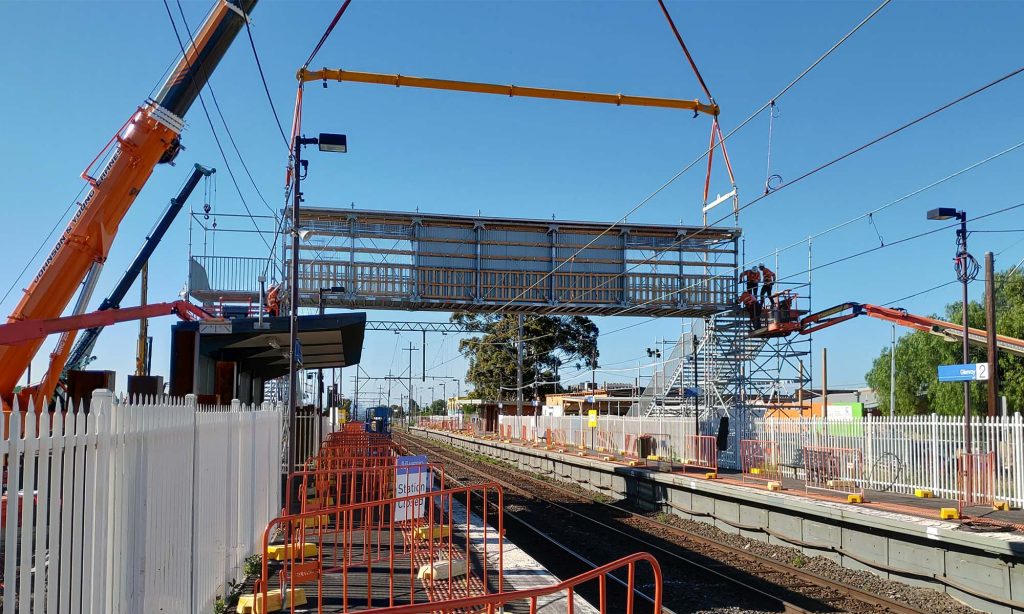 Scaffolding Solution: Glenroy Railway Station
As part of Melbourne's level crossing removal programme, Stilcon Scaffolding successfully secured the Glenroy Railway Station contract to provide public access stairways, and a 2.57m wide overpass spanning 16.5m between the platforms.
Additionally, part of the station platforms' length was taken out of service. At the other end of the platforms, 33m of temporary extensions were required. Public access load-capacities of 5kPa were specified for all structures.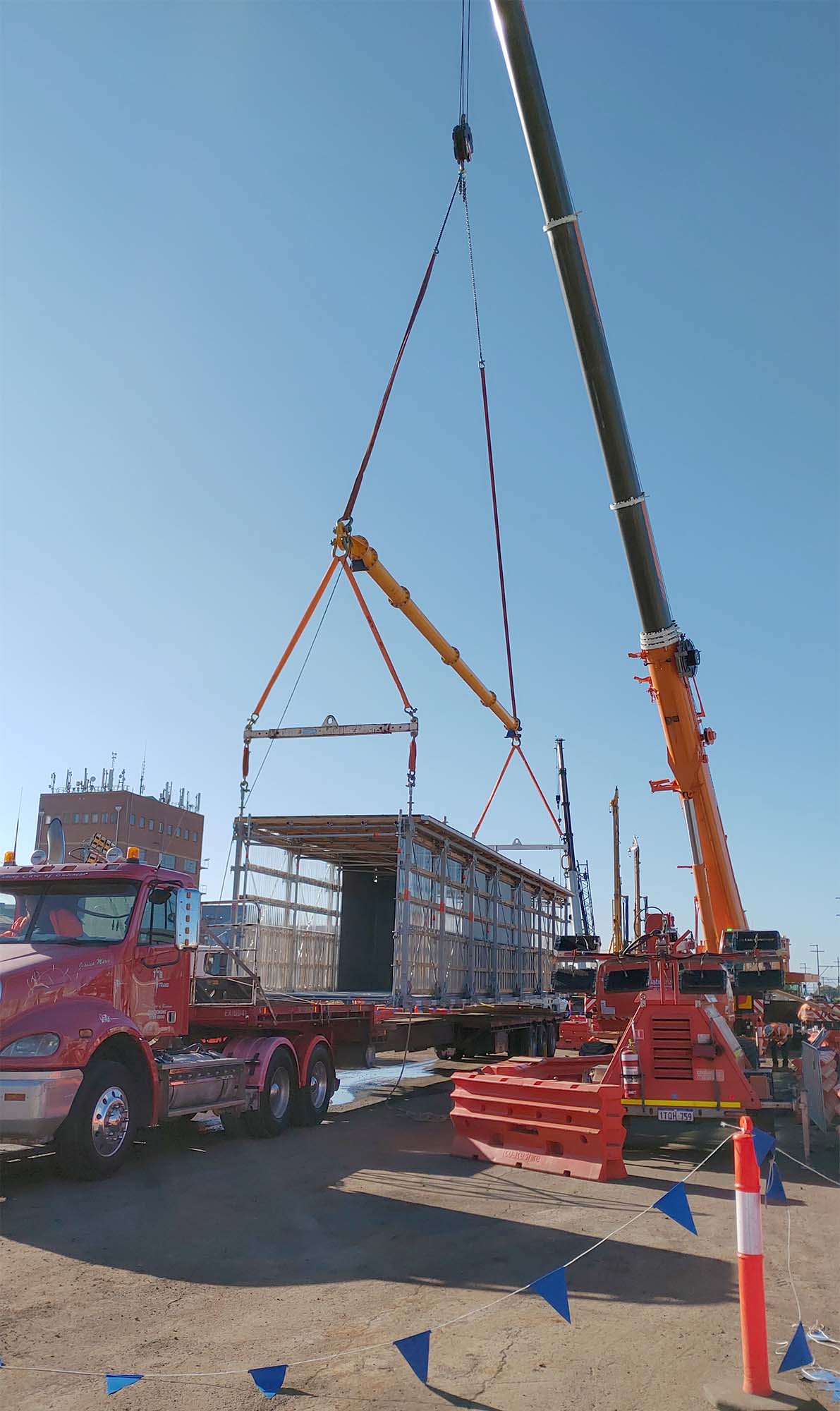 Working closely with Layher's technical team, Stilcon prepared their designs. Using their Layher Allround Lightweight stairs, in combination with their Layher Allround Heavy Duty Bridge equipment, Stilcon assembled the bridge structure at ground level off site. The bridge was then transported to site and crane-handled into position on Layher Allround LW towers. The 5kPa temporary station platforms included a 250mm cantilevered edge. To achieve this, Stilcon used their Layher FlexBeam system. The result was a seamless transition between the permanent and temporary works.
Thank you to Ian Douglas, General Manager of Stilcon Scaffolding, for the use of these photographs.