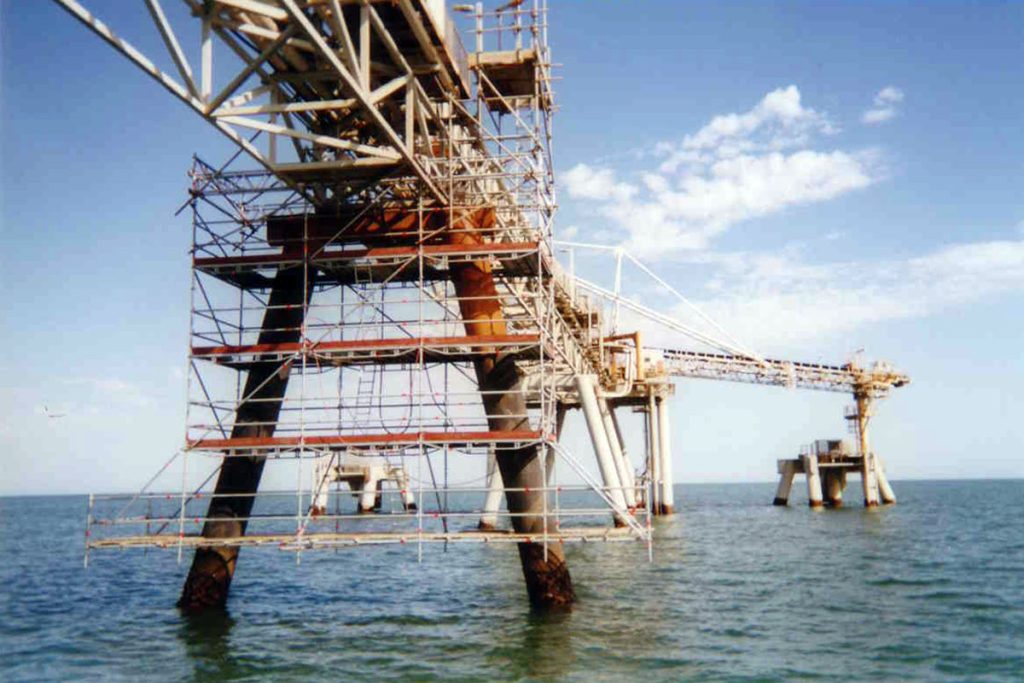 Hanging scaffold
These pylons support a conveyor belt going over a kilometre out to sea to deliver salt to waiting ships. This hanging scaffold is suspended off doubled up aluminium beams and cantilevered out around the base.
The scaffold is erected to enable contractors to apply protective coating to the support pylons. Safety was paramount on this job – the scaffold includes a rescue platform at the top to winch any injured workers off.
One small challenge during erection was that the tide ebbs and flows over six metres and is well above the bottom working deck at high tide. This wouldn't be a problem except that these waters in Western Australia are full of tiger sharks!
Thanks to Paul Orvad of Orvad Scaffolding WA for this photo.