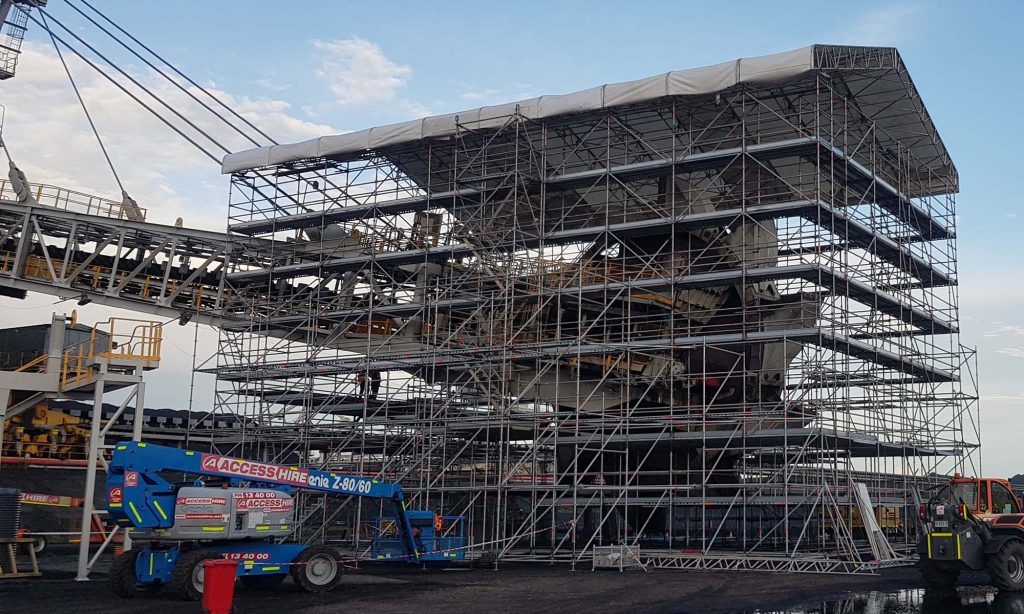 Keder Coal Reclaimer
Rize Scaffold in the Hunter Valley of NSW recently completed this impressive blast and paint facility in Newcastle.
Past difficulties with assembly and encapsulation were experienced when carrying out this project with an alternative scaffolding system. On this occasion, Rize worked closely with Layher's technical team to design a Layher Allround Lightweight scaffold, together with a Layher Keder roof.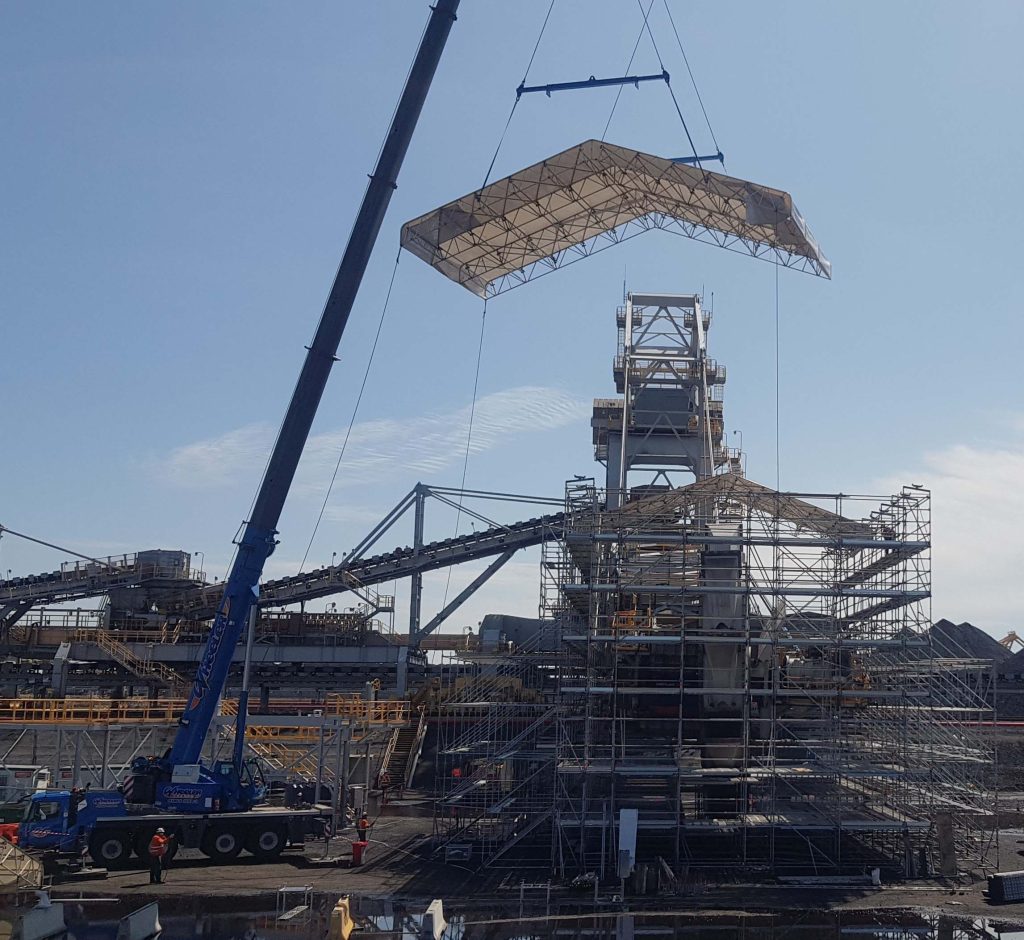 The agreed assembly methodology was also a crucial factor that involved crane handling into position modules of completed scaffolding. The roof was then craned into position and the completed structure was sheeted. Working at height was reduced to a minimum, and the structure was handed over well in advance of the allocated programme. This project led to a number of further opportunities for Rize Scaffold to showcase their Layher products on similar projects.
Thank you to Evan Walmsley, Operations Manager of Rize Scaffold, for the use of these photos.