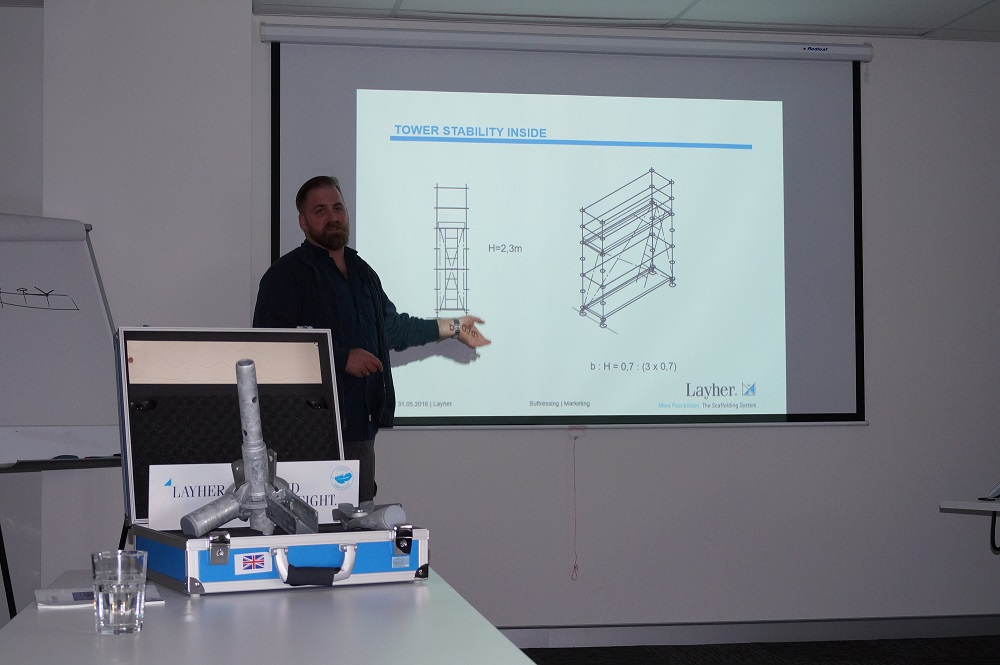 Layher launches it's new training modules
Layher has recently introduced a series of new training modules that provide more detailed information on scaffold construction as well as OH&S requirements. The new 3 step program covers practical, safety and technical elements. These elements, coupled with Layher's new training facility in Eastern Creek, is a perfect combination to learn about our products, look at our products and practice building with our products.
Layher's Australian Sales and Technical team had a first look at the training modules in June this year, delivered from the head trainer of Layher Germany, Mr. Martin Doelker. The session covered topics like:
Learning the features and benefits of our components.
Knowledge about safety.
Learning practical skills through hands on experience.
Basic knowledge about inspection and documentation procedures.
Learning how to interpret scaffolding drawings and specifications.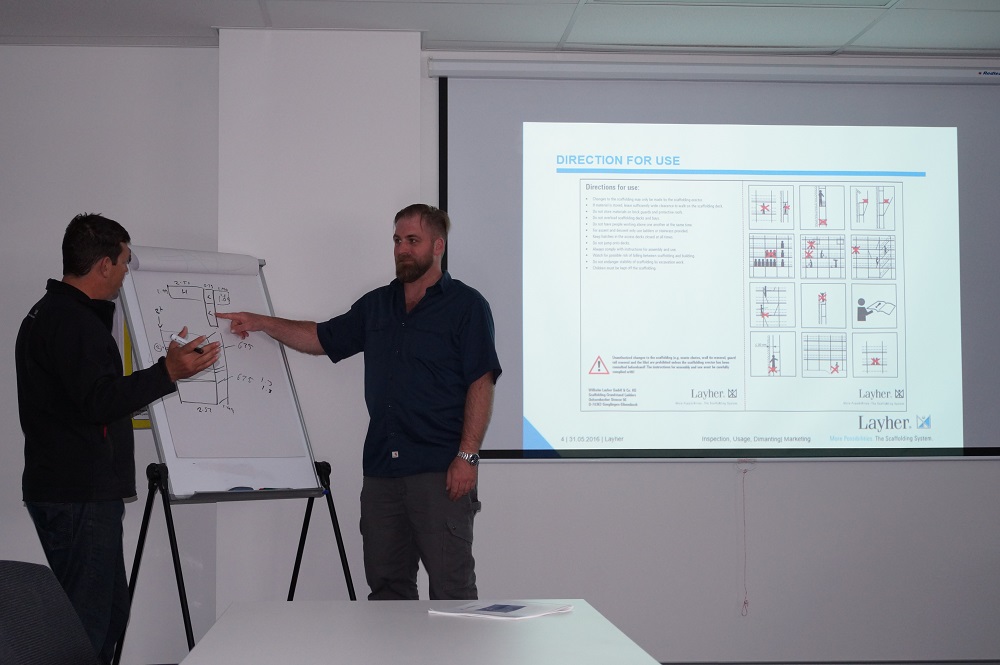 Following the success of this session, Layher extended invitations to several of their NSW based clients to attend a 1 day training course, covering various modules within the overall program. The feedback from the attendees was extremely encouraging and has provided Layher with ideas to continue to develop the course content.
Keep an eye out for upcoming training sessions planned for later in 2016. For further information or to register your interest, please contact your local Layher representative.