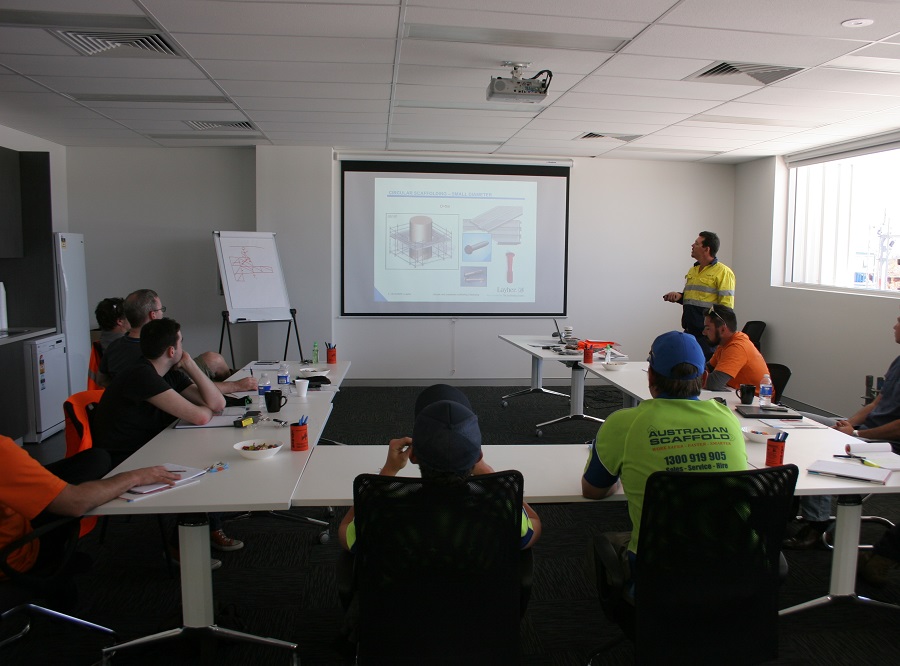 Layher Scaffolding Workshops and Open Day October 2016
In late October, Layher successfully delivered 2-day Introductory and Advanced Scaffolding workshops at their purpose-built training facility in Eastern Creek, Sydney. These courses were then followed by an Open Day on the Friday to showcase new products. The workshops covered practical, safety and technical elements: a perfect combination to allow participants to look, learn and practice with Layher products.
The sessions were delivered by Layher's National Sales and Technical Manager, Brad Leggett, and Technical Manager Richard Morrison. Topics covered included the following:
Layher Allround product familiarisation.
Safety features.
Practical skills through hands-on assembly.
Interpretation of scaffolding drawings.
Introduction to scaffolding design.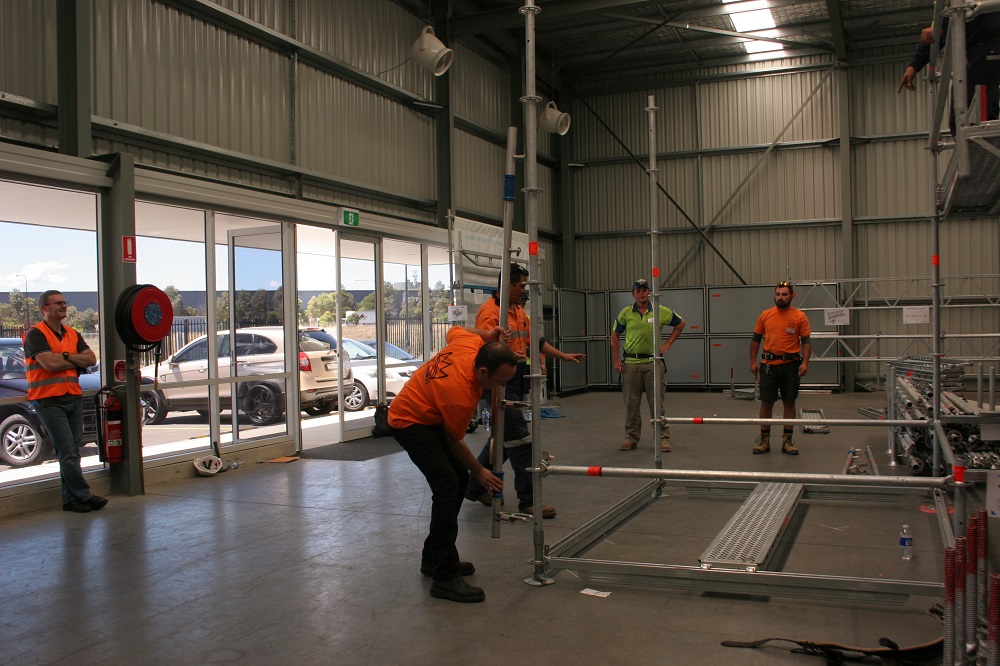 Feedback from participants was enthusiastic:
"I now feel more confident using and designing with the Layher system."
"Great to do some hands-on work and learn tips and tricks as well as the technical side".
"The technical information will be very helpful with future designs".
"I now feel more confident about braces and load capacities".
"Very informative – not just on the Layher products but how to use them correctly and how to design in order to get the most out of them".
"Very informative – and so handy to have the warehouse at the same facility as the training centre".
In light of the positive feedback from these workshops, the plan is for the content to be further developed and refined. Keep an eye out for the next programme of workshops planned for early 2017.
Following the success of the workshops, the Open Day was an opportunity to showcase the latest Layher products launched in 2016. Layher's doors were open for all to attend to view these impressive new developments. Visitors and Layher clients from around the country thus were able to discover, explore, discuss and network with others in our industry.