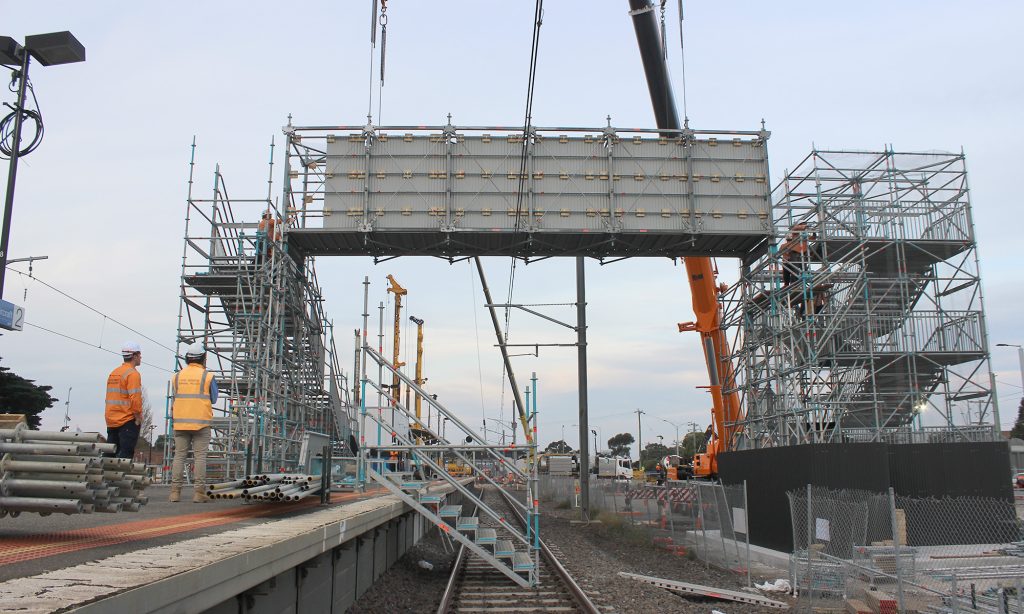 Level Crossing Removal – Public Access
APS successfully secured this project to provide a 13.5m, 5kPa temporary footbridge in support of the major programme presently underway in Melbourne to remove railway level crossings.
The APS design comprised the Layher Heavy Duty Bridge system in combination with Layher Allround Lightweight (LW) scaffolding towers and stairways – all in compliance with public access regulations.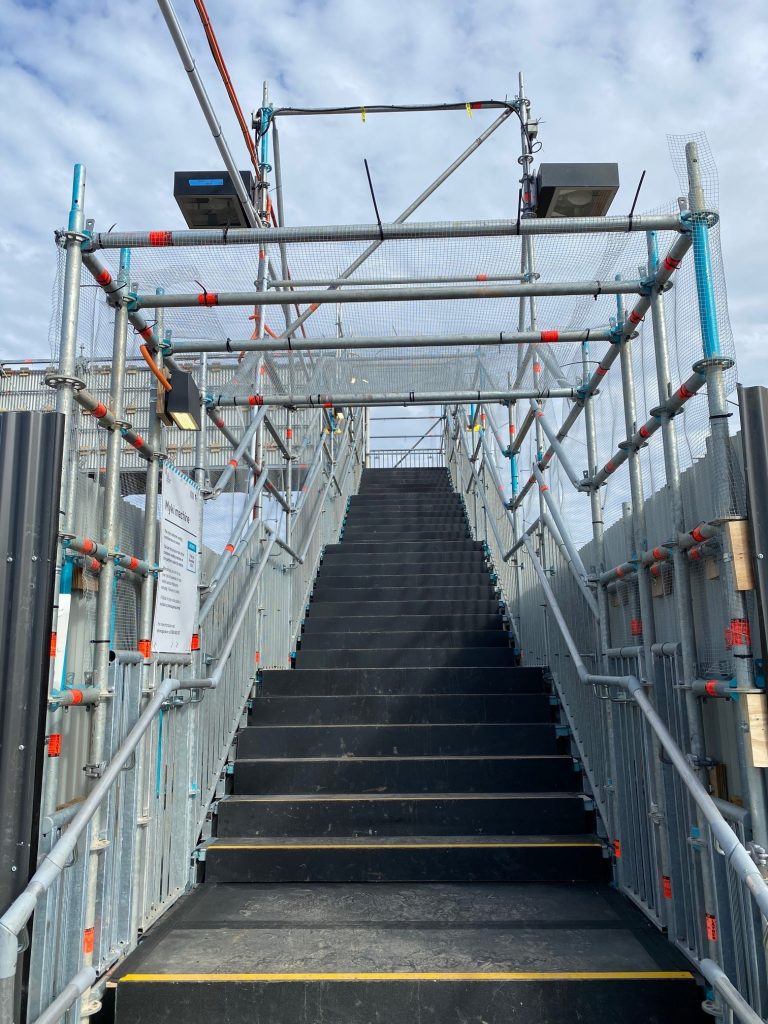 To work within the very tight railway shutdown schedule and achieve the handover deadline, assembly execution required meticulous planning. Having constructed the supporting stair towers, APS assembled the Layher Heavy Duty Bridge off site. When given the all clear, the bridge was crane-lifted into position in an operation that was executed seamlessly within 5 minutes.
David Murray, Managing Director of APS, said "The right design, the right products and the right team produced this great outcome. Our client was very pleased with the project, and that pleases, me!"
Thank you to Richard Munnelly of APS for the use of these photographs.