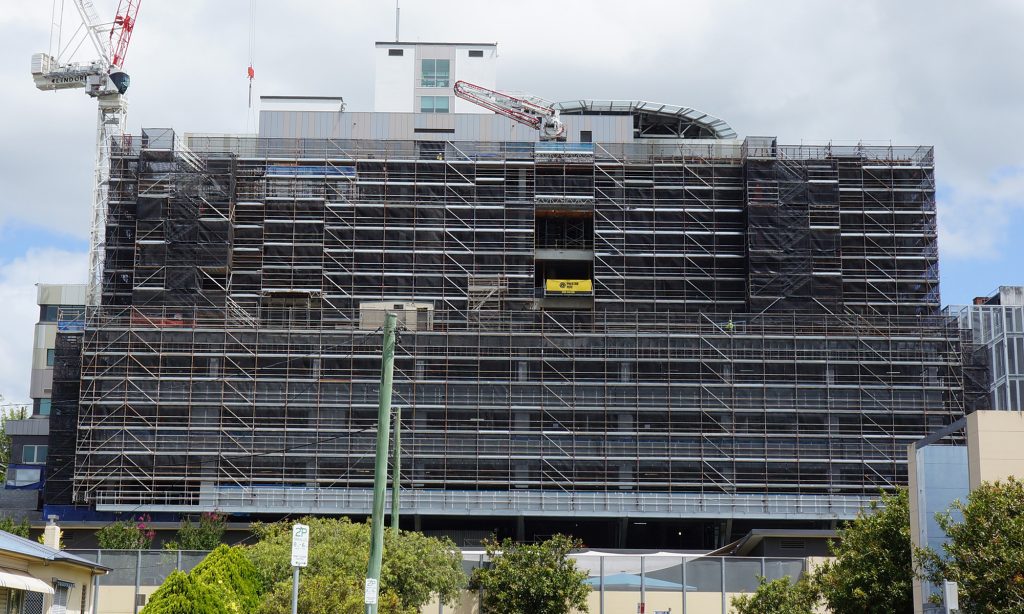 Lismore Base Hospital
Ballina Scaffolding Services secured the contract for this latest stage of the Lismore Base Hospital having recently completed Stage 1 of the project. When the tender was issued for this latest stage, the head contractor requested the use, once again, of the Layher Allround scaffolding system.
Ballina Scaffolding prepared a layout that ensured that all corners were integrated into the design. This resulted in no lap planks being used on the project, and greater efficiency during the build process. In addition, a high-capacity tie arrangement was required because the scaffold was to be clad. With Layher's double couplers rated for loads up to 9kN, Ballina Scaffolding Services had little difficulty designing a tie that achieved their client's requirements.
Thank you to Scott Walker for permission to use these photos.