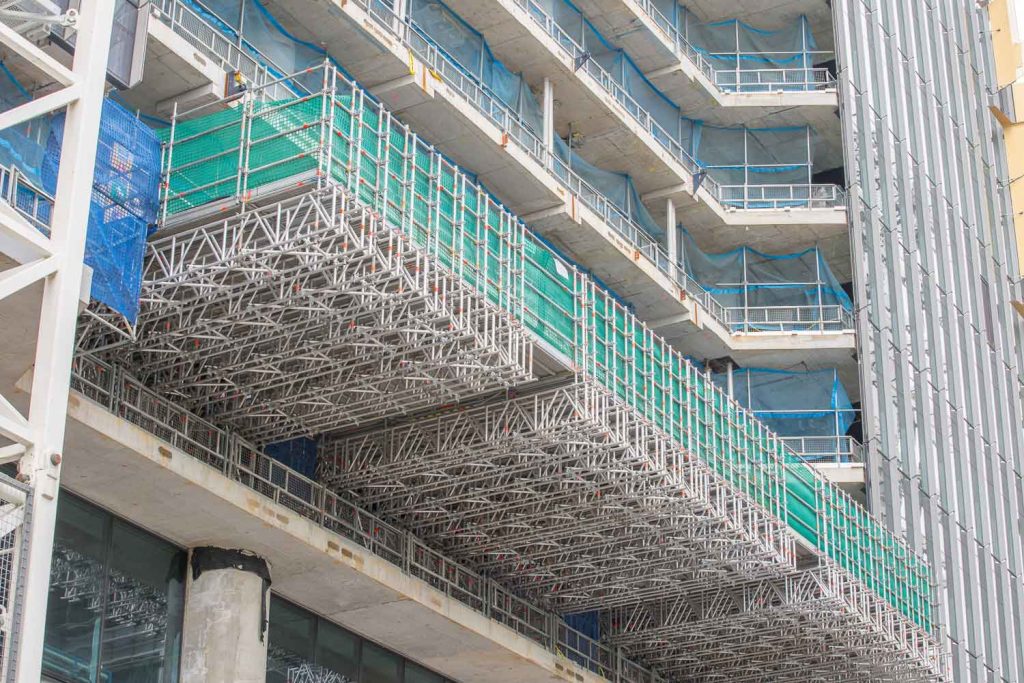 Marvellous mobile scaffold
Above Scaffolding developed a large area, roll-out/roll-in Catch-Deck for Lend Lease's Barangaroo project to mitigate the risk of falling materials. The modular catch-deck cantilevers up to 5m beyond the slab edge while maintaining a very impressive 5kPa rating thanks to the structural capacity of Layher Allround and Layher 750mm Lattice Beams.
The deck is fully assembled within the tower and then rolled out into position as one complete unit. When the time comes to cycle the catch-deck up the tower it is rolled back inside the tower and then dismantled into craneable modules for relocation to a higher level.
As Above Scaffolding's Mark Mitchell explains: "By carrying out all the assembly and dismantling within the structure we eliminate both working at height and the risk of falling objects. It also means that we have no impact on other works above or below except while we're rolling the deck in and out, and that process takes less than an hour."