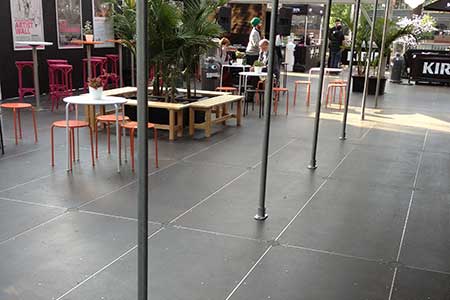 Melbourne festival hub deck
Element Rigging recently completed this 1000m² stage on the banks of Melbourne's Yarra River for the Melbourne Festival Hub. The structure was completed with Layher ALLROUND Event system and fitted with child proof guardrails and included a hoarding screen along the entire length.
Access was via several public access stairs as well as a disabled ramp at the front. The stage hosted a myriad of facilities including pop up bars, a performance space, dining destination and dance floor.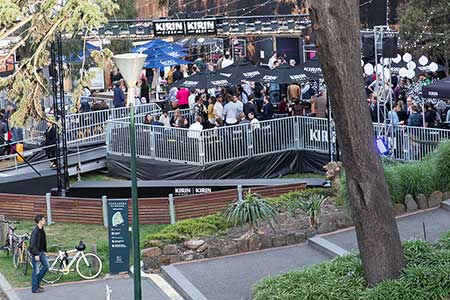 Rob Irwin, Managing Director of Element Rigging said "Melbourne Festival and Melbourne City Officials were ecstatic with the overall display. They also commented on how quickly the 32m x 40m Layher stage was assembled"
Thanks to Rob Irwin and David Harris for the use of these photos.