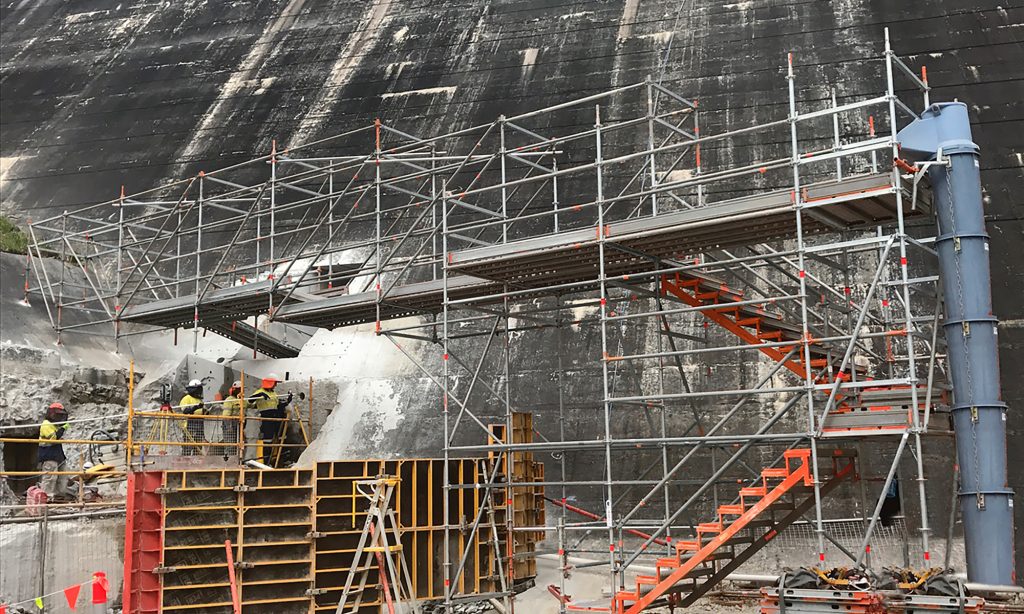 Mundaring Weir Wall
Paragon Scaffolding Services was recently engaged by Clough to construct a Layher Allround access scaffold to the Mundaring Weir wall. Clough stipulated that the civil works below must continue undisrupted during the scaffolding erection and dismantle.
Paragon's skilled and experienced team were able to complete the assembly within 16 hours, applying the unique cantilevering techniques possible with Layher Allround to achieve the 12m span. The dismantle was carried out in under 6 hours.
The combination of Paragon's planning, skilled scaffolders and utilisation of Layher Lightweight components produced this impressive outcome. Clough's senior construction manager, William Quinn, commented: "The scaffold did exactly what we wanted it to do in the time frame that Paragon had said it could be done."
Thanks to Kent Manos for the use of this photo.