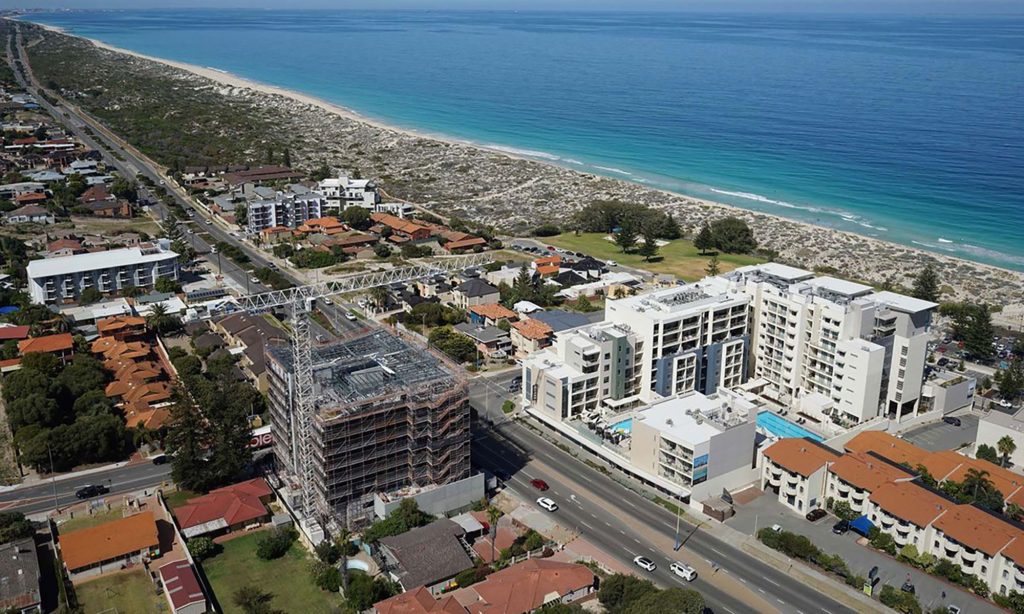 New-build Apartment Access
At this exposed, coastal location near Perth, Paragon Scaffolding secured the contract to provide access to this new-build commercial construction. Paragon determined that their Layher Allround scaffolding system was the obvious choice for the project.
Limited space on site imposed the requirement for cantilevered loading platforms, but still with a heavy-duty rating. This was comfortably achieved by relying upon Layher Allround's load-bearing diagonal braces.
Additionally, the risk of any high wind dislodgement of scaffolding decks was eliminated simply by the quick and efficient installation of Layher's lock-against-lift-off device (the 'LALO').
Paragon's Managing Director, Kent Manos commented: "The versatility, efficiency and inherent safety benefits offered by the Layher Allround system differentiates Paragon's service offering. In addition, it is always good to hear positive feedback from tradesmen who rely on our access to carry out their work."