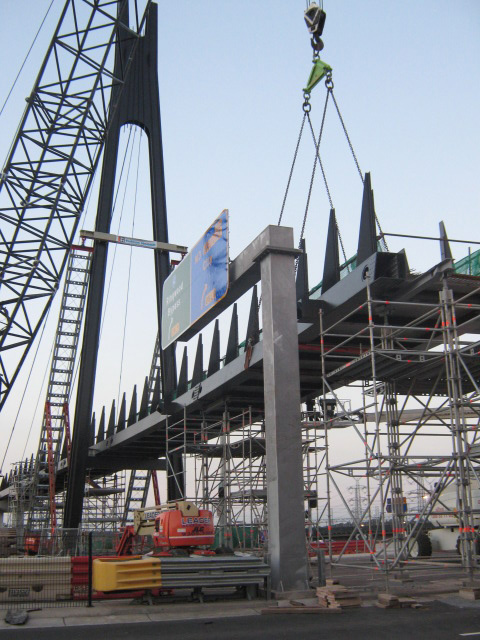 Pathway with Allround Scaffold
Fulton Hogan needed heavy duty propping to build a shared use pathway over the Maroondah Highway, Ringwood, Victoria. John Onley, CGE Hire MD said, "we used six Layher Allround heavy duty propping towers to support a total of eight deck sections weighing from 27t to 38t each.
"The section over the highway itself was completed over a two day weekend closure. The four towers over the road section were prebuilt, then craned into position and height adjusted just prior to placement of the sections. The deck sections were spliced then fitted with the support cables while sitting on the towers. Congratulations to Fulton Hogan on a job well done."
Thank you to John Onley, Managing Director of CGE Hire Pty Ltd for the use these photos.