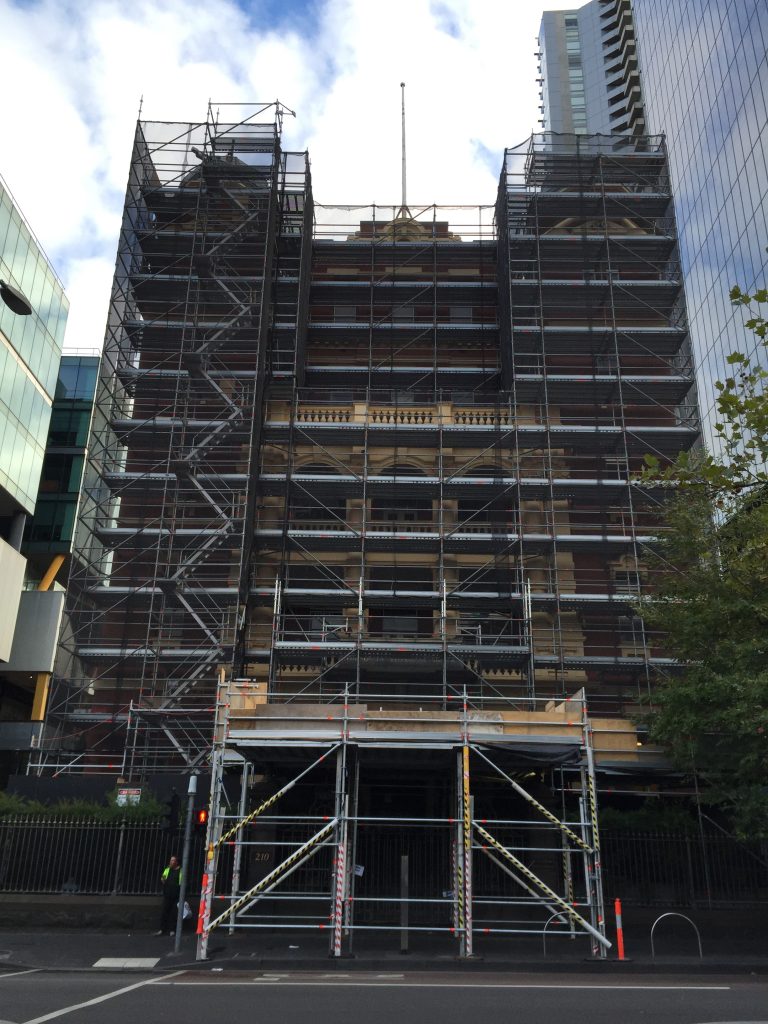 Queen Victoria Women's Refuge Centre Melbourne
Granted Access, in partnership with Layher Australia, successfully won the contract to scaffold the façade of this old gem in the middle of Melbourne's CBD.
Working closely with Granted Access, Layher Australia provided the design for the project. Other than ties, the design required no tube and couplers – an impressive achievement on this type of heritage project. Layher Allround does not require ledgers at deck height for structures of this nature.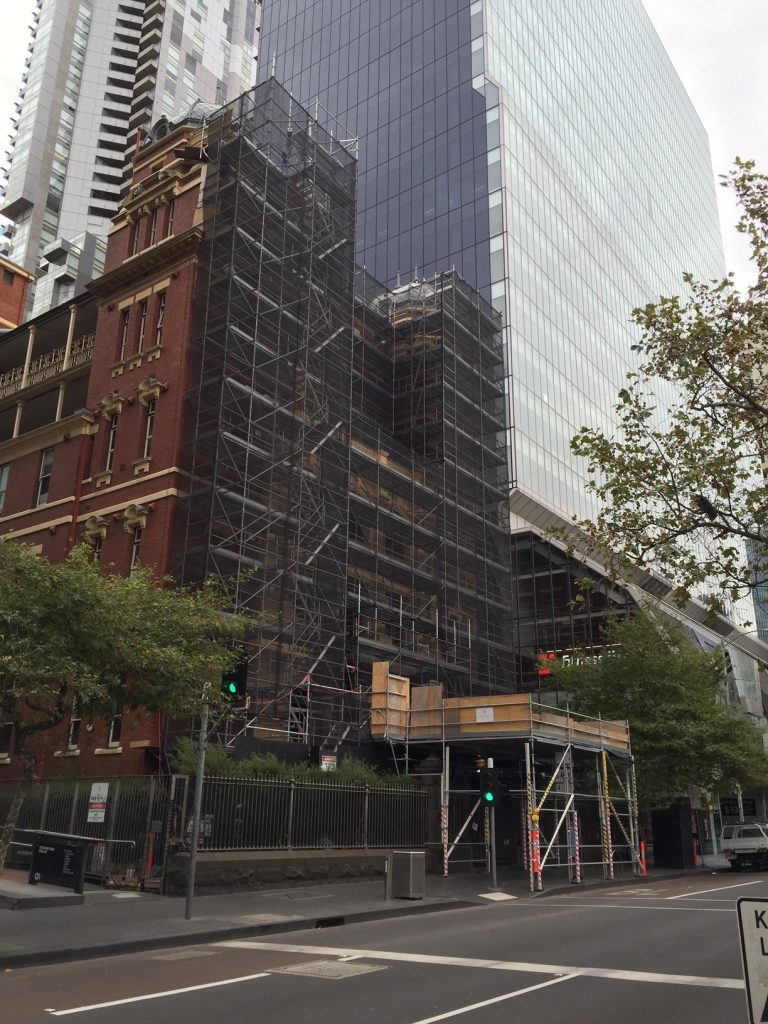 Furthermore, a Layher Allround bay only requires 3 decks instead of the 5 that are commonplace with alternative products. The combination of this reduction in components and Granted Access' use of a hoist for lifting materials meant that the project was delivered ahead of schedule and very much faster than could have been achieved with other systems.
In addition to the above, a public walkway gantry was erected that met the required load-capacity ratings and was entirely comprised of core Layher Allround components – an outcome that cannot be matched by alternative scaffolding systems.
Congratulations to Grant Johnston, Managing Director of Granted Access, on a job well done!