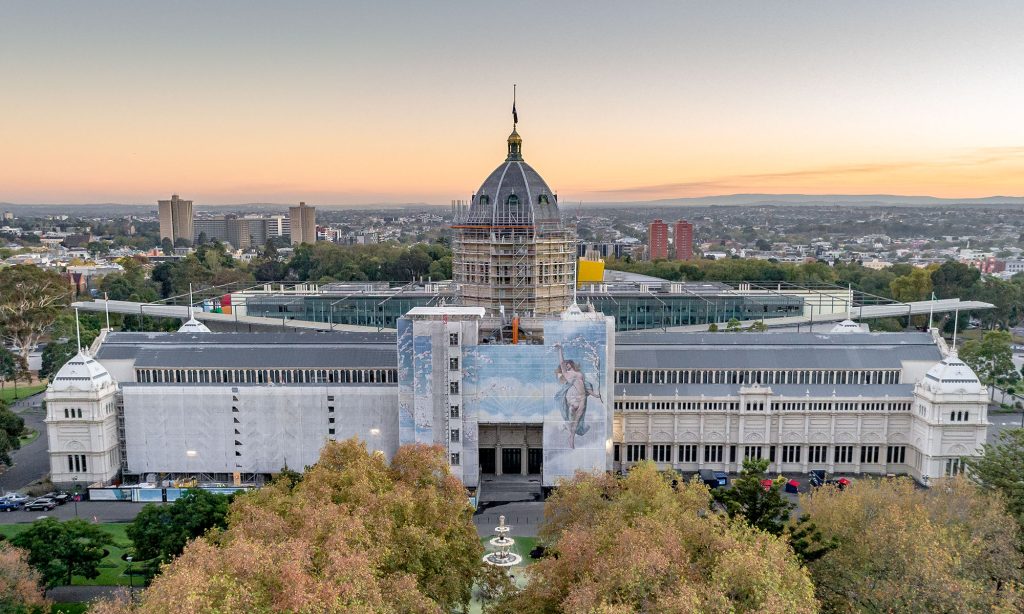 Royal Exhibition Building
Granted Access was awarded the contract to provide access solutions to overcome complex problems for the repair and refurbishment of this landmark heritage building. This was no surprise, because Granted Access has a well-earned reputation for successfully undertaking difficult projects in this sector.
Design was the greatest challenge, due to various loading constraints and the ornate features of the REB. Rendered models in 3D were produced after great effort, and Granted Access was then in a position to allow their imagination to soar: engaging their extensive experience and detailed knowledge of the Layher Allround scaffolding system and its wide range of accessories, Granted Access produced safe and efficient designs for each of the project areas.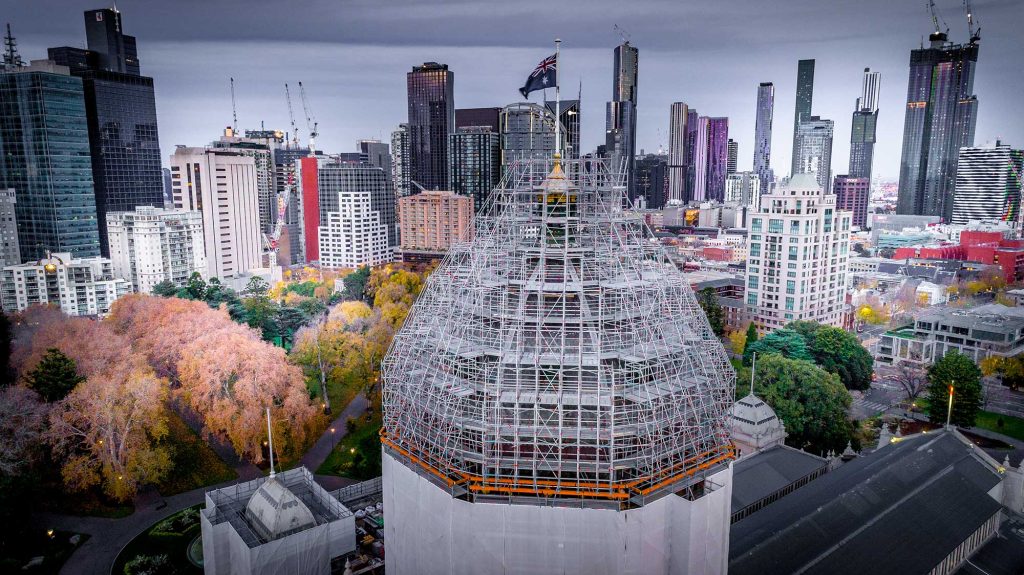 One example was the use of a specialised Layher Allround coupler to allow for variation in bay lengths on the REB's south elevation. This resulted in exceptional improvements to the project programme.
An elegant access solution for the REB's dome shell was achieved by creating a ring-beam on every lift. This required a combination of cantilevered bays, buttresses, raking braces and plan braces.
The Managing Director of Granted Access, Grant Johnston, commented: "We have thoroughly enjoyed the lateral thinking that has produced outcomes that make our client smile. From the outset, I knew that Layher Allround scaffolding was the only system that would enable us to consider more possibilities!"
Thank you to Grant Johnston for permission to use these photographs.