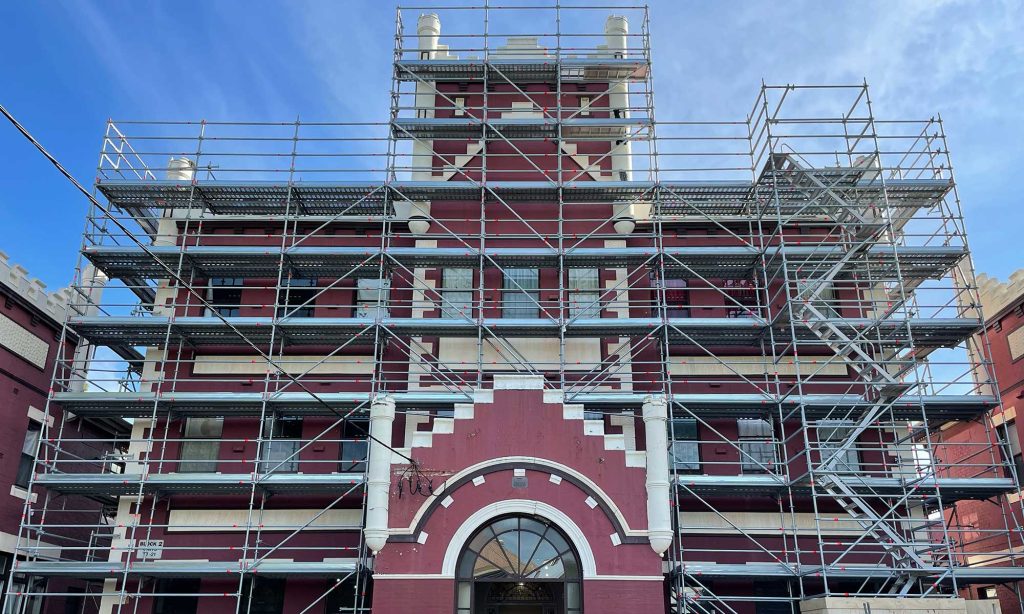 Scaffold King
Scaffold King won the contract to provide access to enable painting work to be carried out on this heritage-listed building in Sydney. The scaffold design was based on the provision of Scaffold King's Layher Allround Lightweight (LW) system. The design featured a 7m bridge over the lower roof above the building's entrance.
Before commencing on site, a valuable training day was conducted at Layher's Eastern Creek premises. This enabled the Scaffold King team, working safely behind guardrails at all times, to construct the cantilevered bridge easily and efficiently.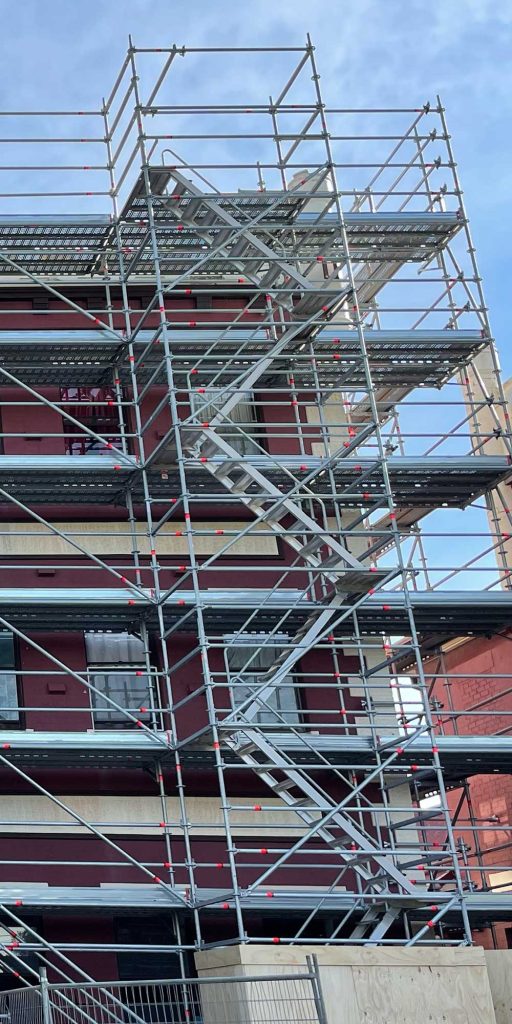 With loads transferred through the Layher Allround high-strength diagonal braces, a further 5 lifts of scaffolding were then assembled above the bridge. Scaffold King's director, Dean Mangold, commented "Layher's lightweight system reduced our transport costs and our erection man-hours. The work was completed both safely and on time. Our customer was delighted. Good result!"
Thank you to Dean Mangold for the use of the photograph.