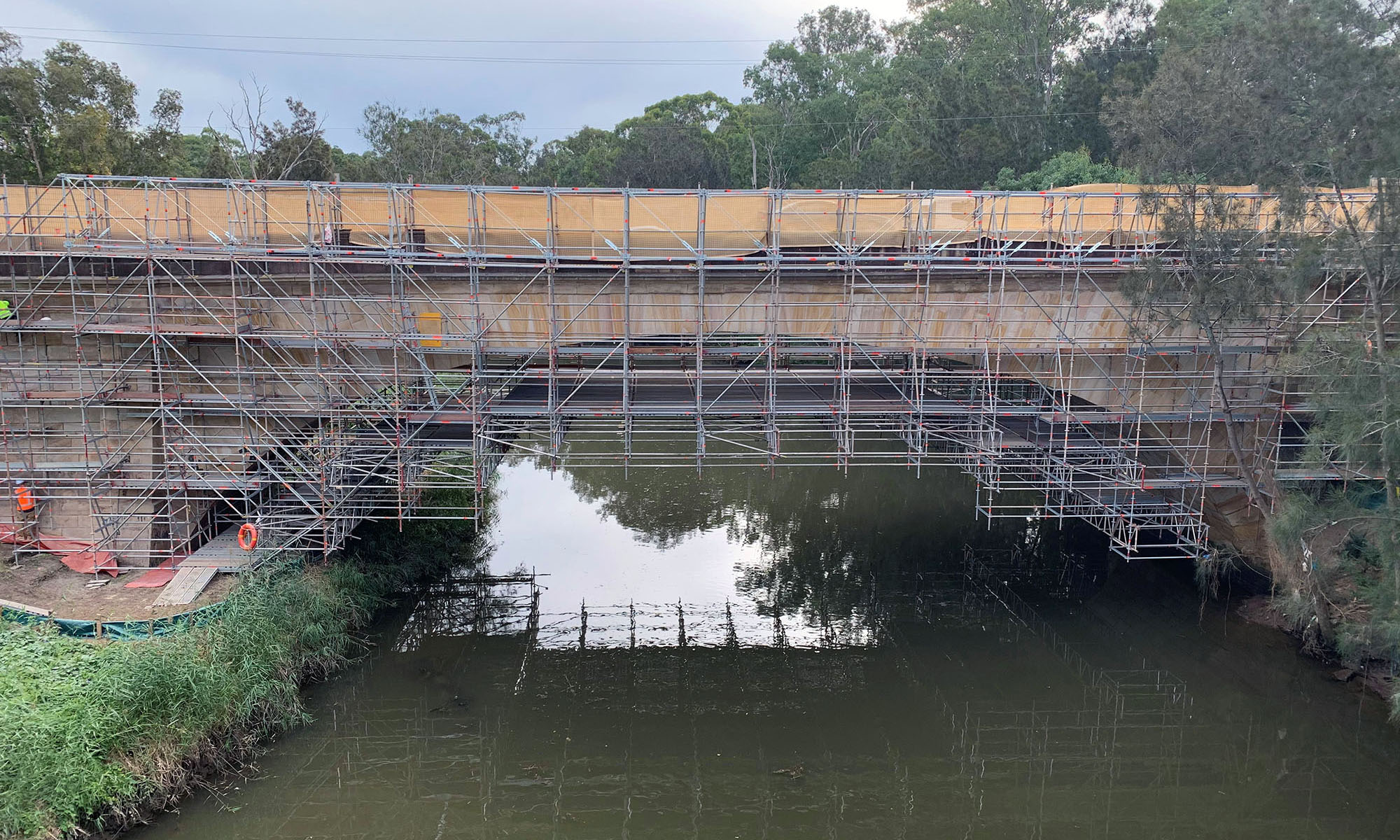 Scaffolding Landsdowne Bridge
Caledonia Scaffolding provided this technically demanding solution to achieve access for Stone Mason Artists, to effect stonework repairs to the heritage-listed Landsdowne Bridge on the Hume Highway. Power lines prevented any crane-handling of structures, and no anchor points to the bridge were permitted.
Using their Layher Allround scaffolding system, the design also took advantage of the remarkable capabilities of Layher's FW system. With ballast in position, the FW system enabled the manual assembly of cantilevers from both river banks. These were joined where they met at the mid-point to form clear spans of 35m across the river.
Suspended from the parallel scaffolds, a working platform spanning 10m was constructed using Layher's aluminium lattice beams. This provided access to the underside of the bridge arch. Brett Leaver, Caledonia's National Operations Manager, said "The combination of our Layher systems with the technical skills of our scaffolding team made possible this great solution on a difficult project. Our client was delighted with the result."
Thank you to Brett Leaver for permission to use these photos.