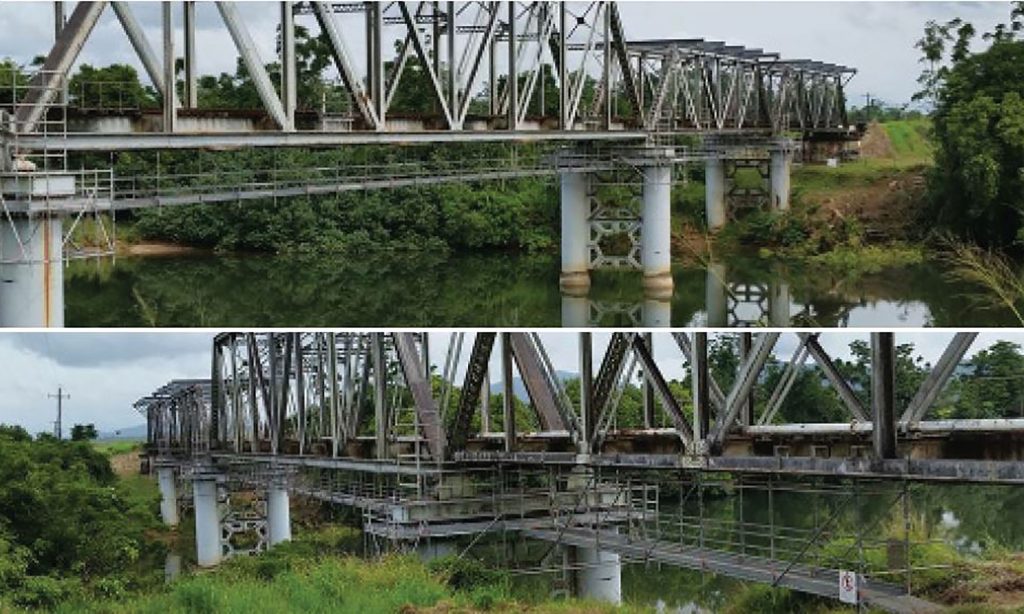 Scaffolding North Johnstone Bridge
Benchmark Scaffolding was engaged by Queensland Rail to supply and install Layher Allround scaffolding to the North Johnstone Bridge. The project was to provide access to the headstocks and underside of the bridge for maintenance and repair works.
Benchmark's methodology was to adopt the Layher Allround cantilever technique to safely and progressively build the scaffolding from one side of the bridge to the other without needing to access the rail corridor or disrupt rail movements. Most impressive, the scaffold was constructed behind the handrail during installation without the need to wear harnesses.
In addition to commenting on the above technical advantages of Layher Allround, Simon Boyes, Managing Director of Benchmark Scaffolding, said "The weight of the scaffolding equipment was critical to the success of the project. Significant structural repairs to the bridge were required, and other scaffolding systems just could not comply with the weight restrictions. Layher was the obvious choice".
Thank you to Benchmark for the use of the above photos.