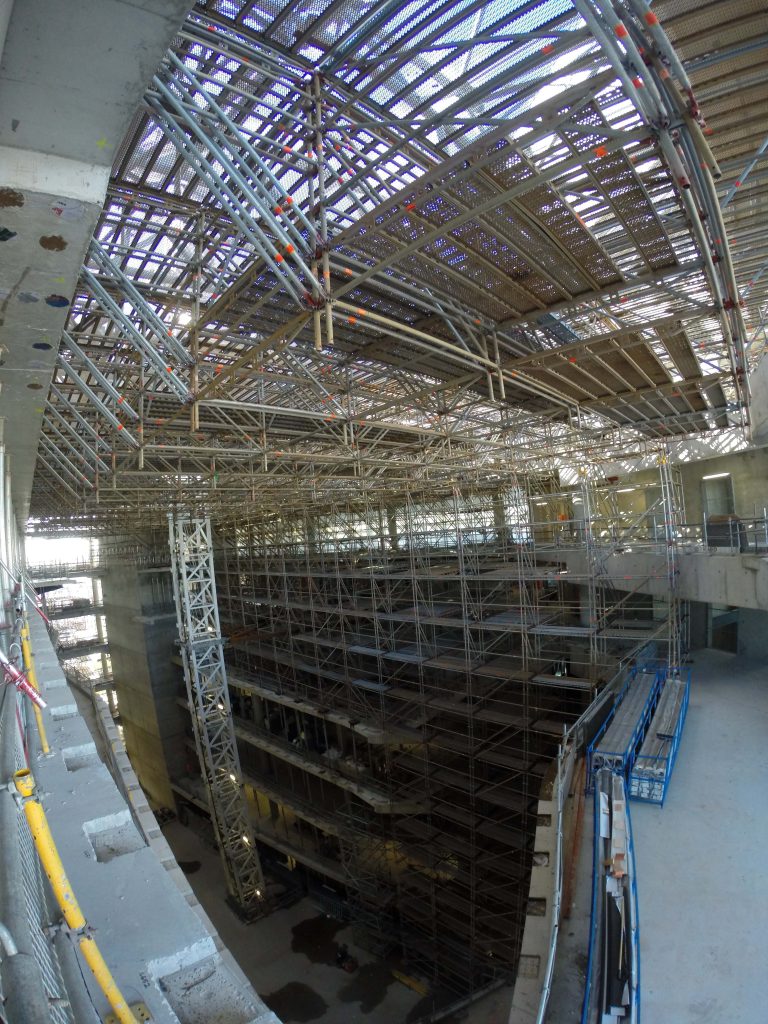 Scaffolding Perth Children's Hospital
Caledonia was engaged by John Holland on the $1.2 billon Perth Children's Hospital project to provide scaffolding access across the site. One of the most complicated and technical requests was to provide access to the atrium ceiling (1400m²) for installation of the roof trusses and glass cladding.
John Holland required fast installation and minimal footprint for ongoing installation works, the ability for the platform to take a significant live load.
To achieve this Caledonia's design and engineering team created a scenario whereby the majority of the working platform would comprise bridged Layher Allround trusses, which could be built anywhere onsite, and craned into position. The result was a 1400m² platform situated at a height of 40m – no ordinary scaffold
Thanks to David Stephen from Caledonia for use of these photos.